We are continuing our exploration of Arizona wine for one more post, though I cannot promise it will be the last. We are happy to share three current-release wines made by Aridus Wine Company in Willcox, Arizona. We received these wines as tasting samples.
Scott & Joan Dahmer began their journey from wine enthusiasts to winery owners in 2009 with the purchase of 40 acres on Turkey Creek at the foot of the Chiricahua Mountains. The remote site, which sits at 5500 feet above sea level, is about 55 minutes southeast of Willcox in Pearce.
Next they focused on a winery. In 2012 the Dahmers completed the renovation of a 28,000 square foot former apple warehouse in Willcox into a modern winemaking facility. The sizable facility was built with enough capacity to also operate as a custom crush facility as production of their own wines increased.
With soil studies complete, planting their estate vineyard was next. White grape varieties were the first to be planted in 2015 on the north side of Turkey Creek, which bisects the property, followed by red varieties on the south side. Lisa Strid (pronounced streed) joined Aridus as winemaker in June 2016 and the first estate harvest came in 2017.
Aridus sources grapes from their estate vineyard, vineyards in the Willcox AVA and beyond Arizona to make a wide range of wines that includes a sparkling wine, dry and off-dry white wines, a rosé and red wines.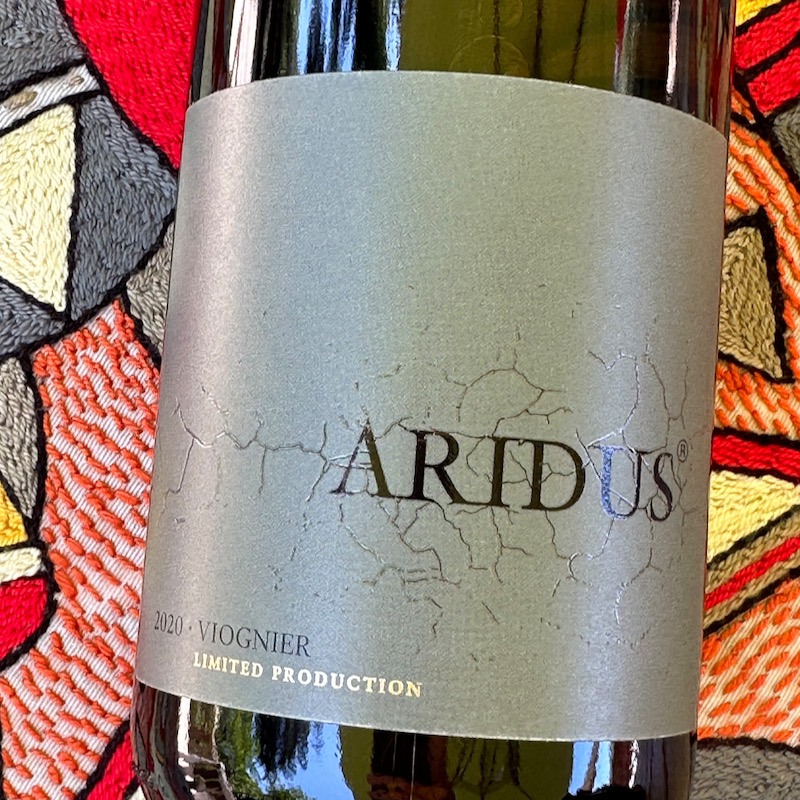 2020 Aridus Viognier, Arizona —light yellow with aromas of ripe pears and floral notes. Flavors follow with ripe pears and citrus and hints of white flowers all supported by abundant acidity and a bit of roundness in the mouth. 175 cases made. 13.2% abv. SRP $40
The lovely pear and floral character of this Viognier is so charming. The grapes are sourced from the estate vineyard where trials were undertaken on part of the Viognier with three types of UV-blocking netting to protect the grapes from sunburn. Once in the winery the test rows, picked at various times once they reached optimal Brix, were fermented in stainless steel tanks. The rest of the Viognier was fermented mostly in a sandstone jar with excess capacity in stainless steel tank. The wine rested in jar after racking off the lees until blending at the end of January 2023.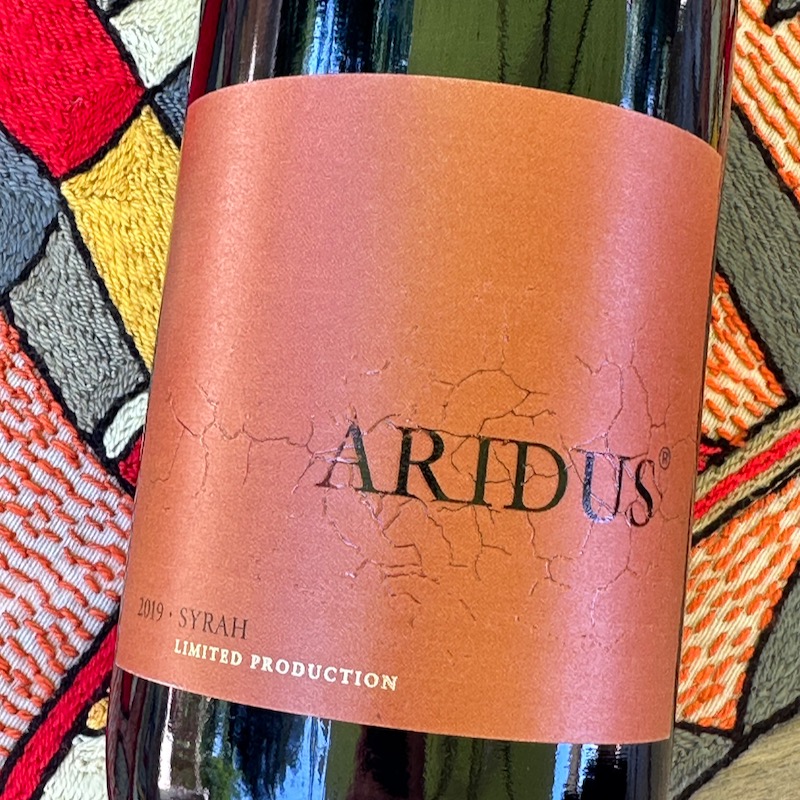 2019 Aridus Syrah, Arizona — medium ruby with aromas of smoke, toast, blackberries, dried herbs and black pepper. Flavors follow with blackberries, dried herbs, peppery spice and cedar supported by juicy acidity and fine, drying tannins in a medium body. 220 cases made. 14.5% abv. SRP $60
Syrah was sourced from two highly-respected Willcox vineyards: Chiricahua Vineyards and Juan Alba's Arzberger Road vineyard. The vineyards are located close to each other on the Willcox Bench in the heart of Kansas Settlement. Syrah from each vineyard was harvested separately and fermented separately in the winery. 11% Viognier was added to the Chiricahua Syrah. The wine aged for 30 months in 73% second-fill French oak and 27% neutral oak. Once again, attention to every detail shows in the glass.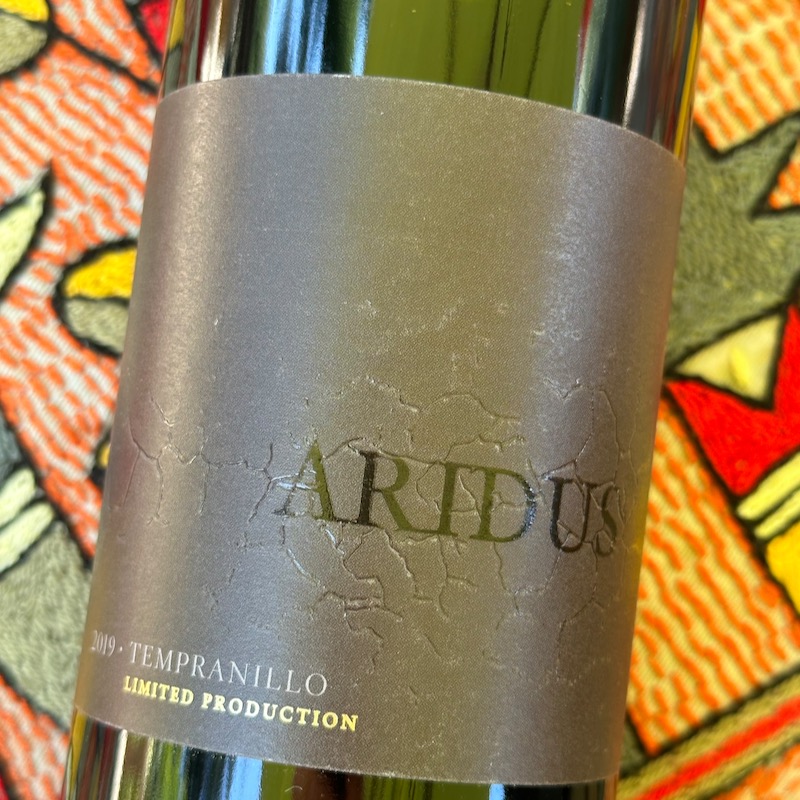 2019 Aridus Tempranillo, Arizona — medium ruby with aromas of dark plums, blackberries and dusty earth. Flavors include ripe plums, blackberries, leather and earth with fresh acidity and gauzy tannins in a medium body. 308 cases made. 14.3% abv. SRP $50
As with the Syrah, Tempranillo was sourced from Chiricahua Vineyard and Juan Alba's Arzberger Road vineyard in two lots and fermented separately. The wines aged for 28 months in mix of neutral and second fill American and French oak barrels before blending and bottling. Tempranillo was blended with 14% Graciano. Peter's quick review: "I'm not a fan of Tempranillo, but this is really good."
We are impressed not only with the quality of each of these wines, but also with the detailed winemaking Lisa manages for each of these small-lot wines. Aridus Wine Company has a tasting room in historic downtown Willcox and on the Scottsdale Wine Trail. Their offices and winery are located on N. Haskell Avenue in Willcox. Don't pass up the opportunity to taste these wines.
Cheers!