Eastern Promise is the fourth book chronicling the adventures of Felix Hart, Minstrel of Wine and global traveler. The action starts right from the first chapter as Felix attends a tasting of older Bordeaux, which quickly becomes chaotic. Felix, of course, always has to be in the middle of it. Little did he know how much this would affect his future.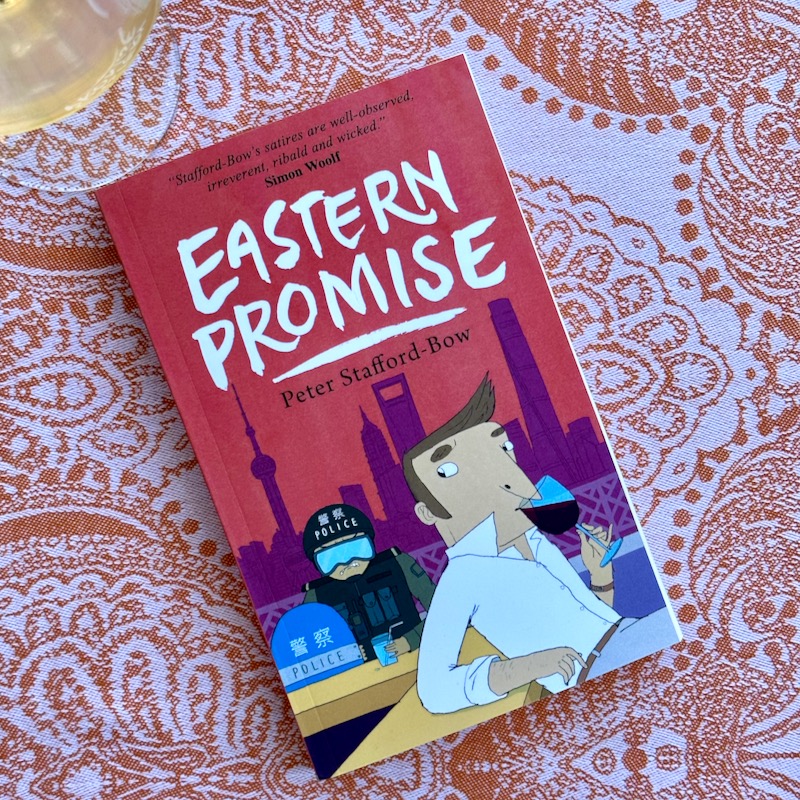 There is new management at Gatesave, the UK's largest supermarket, Felix's employer. They now have a focus on efficiency and AI, presenting new challenges. This results in Felix traveling to Hong Kong and mainland China chasing toilet seats and counterfeit wine.
Felix never seems to be able to take a trip without some extra curricular activities, both personal and business. One of which takes him to Macau for another major wine tasting event that devolves into chaos yet again. Felix thought this was the end of his assignment but it was really only the beginning and not the end. This would lead to another trip that could disrupt the entire wine industry.
This leads to more adventures for Felix, who as a Minstrel of Wine will either completely destroy the wine industry or be its salvation.
Peter Stafford-Bow, the author, has a way with words. I love the descriptive writing describing the streets and smells of Hong Kong:
the humidity tinged with that unique Hong Kong scent of cooking oil, traffic fumes, incense and gently fermenting rubbish
Peter Stafford-Bow writes in a way that keeps the story flowing and keeps Felix busy. The book is very entertaining and hard to put down.
Disclaimer: The author sent me this book for review, however, I will not receive any compensation from him or the link on this page.
Eastern Promise is available on Amazon.
I have previously reviewed Firing Blancs, book 3 of the Felix Hart adventures.