I'm always curious to know how wine lovers become so passionate about wine, especially those who go beyond a passing interest to pursue advanced education and accreditation, not to mention establish themselves in the wine business. When I was recently introduced to the VeroVino® website I was immediately impressed by the focus of the wines on offer: small production, family winemakers following organic, biodynamic and low-intervention practices in the vineyard and wine cellar.
I was introduced to VeroVino® before I met founder and CEO Sheila Donohue, so I was naturally curious about Sheila's path to wine merchant. One of the first things Sheila told me after we met was Vero means real in Italian. Of course, Real Wine, the name perfectly reflects the collection of wine, and organic olive oil, she imports and sells on the Vero website.
Sheila did not grow up in a family steeped in wine tradition. Her exposure to wine came later, through an Italian acquaintance in New York City. She attended wine tastings there, met people in the wine business and learned about wine while working in banking and technology. Then she was offered a job in financial technology that took her to Bologna, where she met her husband, a third-generation baker, and where she was immersed in Italian food and wine culture.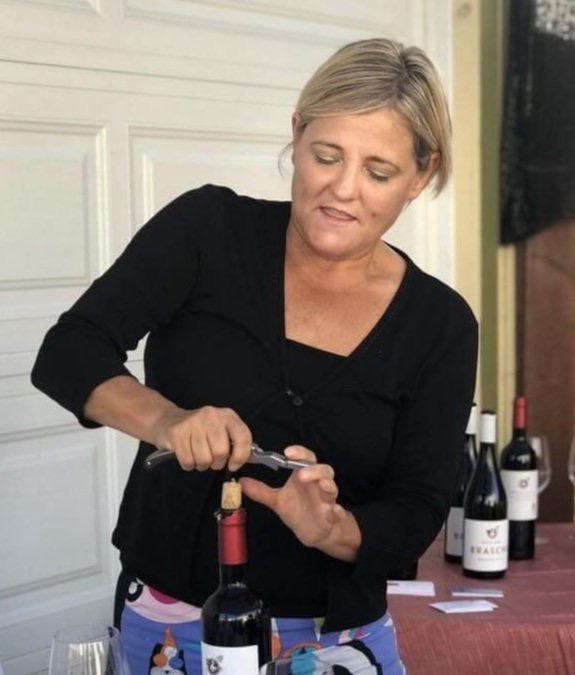 In 2016 Sheila took a break from the world of financial technology to consider how she might apply her developing passion for wine in a business setting. By this time she had become a Sommelier through AIS (Associazione Italiana Sommelier) and a few years later earned the Vinitaly Italian Wine Ambassador certification. She decided to put that knowledge to use with what she learned in banking technology. Vero is the result of that reflection and planning. Her goal is to connect small, unknown winemakers with consumers in the US.
Sheila began with Italian wineries, because that is her area of expertise. Many of the winemakers she originally met informally, through networking, and some she has discovered at trade tastings. Others she has discovered because she was asked about them by consumers and others.
Sheila is always looking for value wines that are good and that no one knows about; in that way she has become a wine forager. She told me, "It's in the discovery that the enjoyment takes place." In addition to Italy, VeroVino producers include wineries in Spain, Portugal, Austria and the Czech Republic, plus the US.
Sheila splits her time between Bologna, where she and her husband still live, and the US. This way she can maintain the close relationships necessary to curate such a personal collection of wine and olive oil and still build her business here.
The Vero website introduces you to each of its producers with a profile under the Vero Producers page. This will help you understand the region and focus of each winemaker. There is also an expanding collection of interviews with producers called VeroTalk where you can hear the winemakers' stories first hand.
There are several ways to purchase wine on the Vero website besides making choices yourself by the bottle. VeroClub delivers wine monthly or quarterly — for those looking for new discoveries and who want to be surprised. VeroSets offer several wines in a group and an organic olive oil set as well. If you're still uncertain, check out Somm at Your Service for personalized recommendations of wine and olive oil.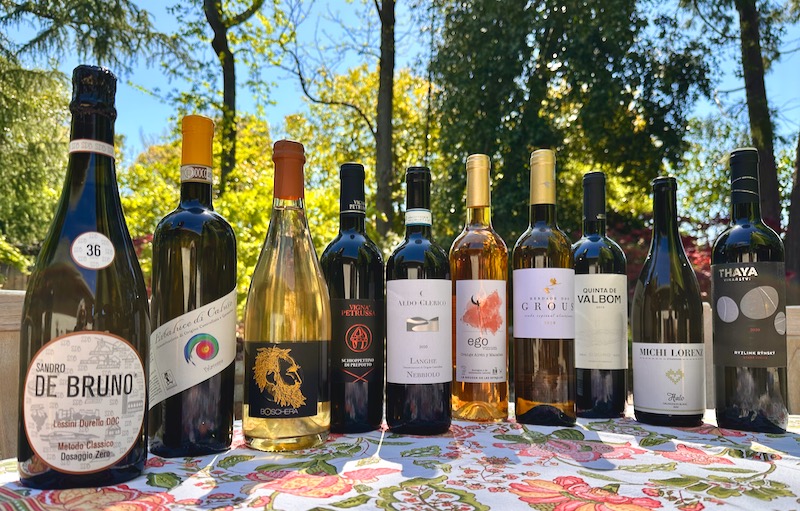 Beginning next week we will be tasting three groups of wine Sheila provided to us as tasting samples. We will begin with two wines from Austria and Czech Republic, then three from the Iberian Peninsula and five from Italy. We look forward to sharing these wines with you.
Cheers!