While it is true that we enjoy red wines more often in the cooler months of fall and winter, we are always happy to discover red wines to enjoy during spring and summer too. When we do drink red wines in warmer weather we prefer red wines that aren't quite so rich and heavy bodied. We still look for complex flavors, lively acidity and good structure. We were recently reminded, as we tasted through wine samples we received for review, that Tuscan Sangiovese is versatile and very enjoyable regardless of the season.
Sangiovese is most widely planted in Italy where, according Italian wine expert and author Ian D'Agata, it is the country's most important grape variety. Within Italy Sangiovese is most widely planted in Tuscany, but Puglia, Emilia-Romagna, Marche and others are home to increasing acreage. He explains that Sangiovese is planted almost everywhere in Italy except for the northern regions that are too cool. In order to reach optimal ripeness Sangiovese needs a large diurnal temperature shift and long growing season with warm summer and fall temperatures.
Tuscany is where Sangiovese shines; Italian Wine Central lists Chianti, Chianti Classico, and Brunello di Montalcino as Tuscany's best-known examples. D'Agata notes that depending on growing conditions and soil types, Sangiovese can make wines that are light and juicy or big and complex. This tasting includes examples of both styles of Sangiovese.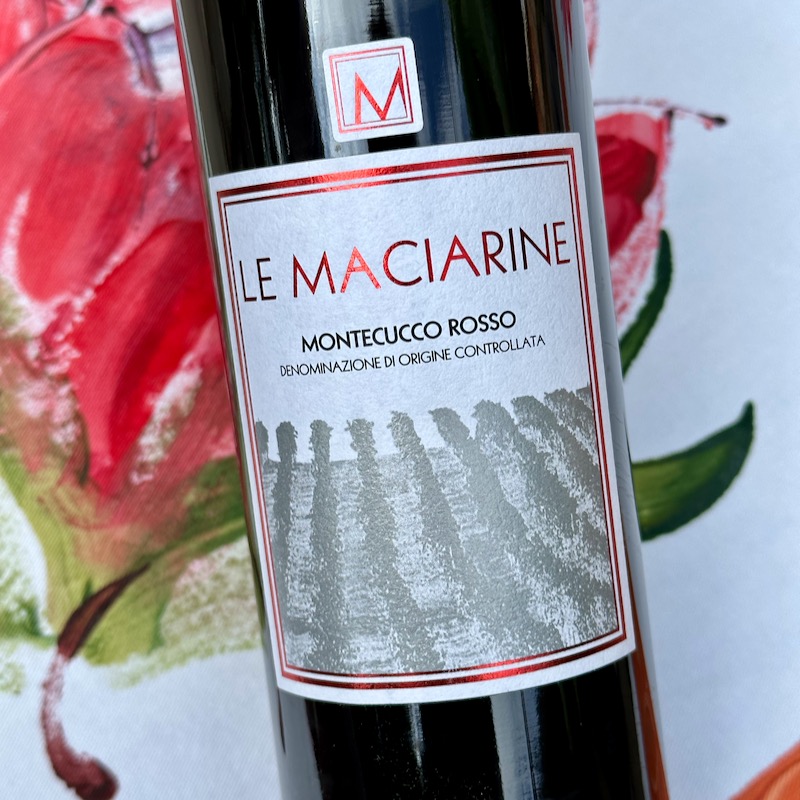 2020 Le Maciarine Montecucco Rosso DOC — light ruby with generous aromas of red raspberries and ripe plums. Flavors include raspberries, earth and hints of tobacco with very firm, grippy tannins in a medium body with juicy acidity. 13.5% abv. SRP $19
This expression of Sangiovese (90% blended with 7% Cabernet Sauvignon and 3% Petit Verdot) has delicious red fruit flavors and notable acidity that are very lively. Pair this with grilled chicken or pork chops. The grippy tannins are also notable and this wine should age well for a few years. Vinification took place in stainless steel as did aging for 14 months. By law, Montecucco Rosso may be made with as little as 60% Sangiovese plus other allowed non-aromatic red grapes, hence Cabernet and Petit Verdot. The wine is certified organic.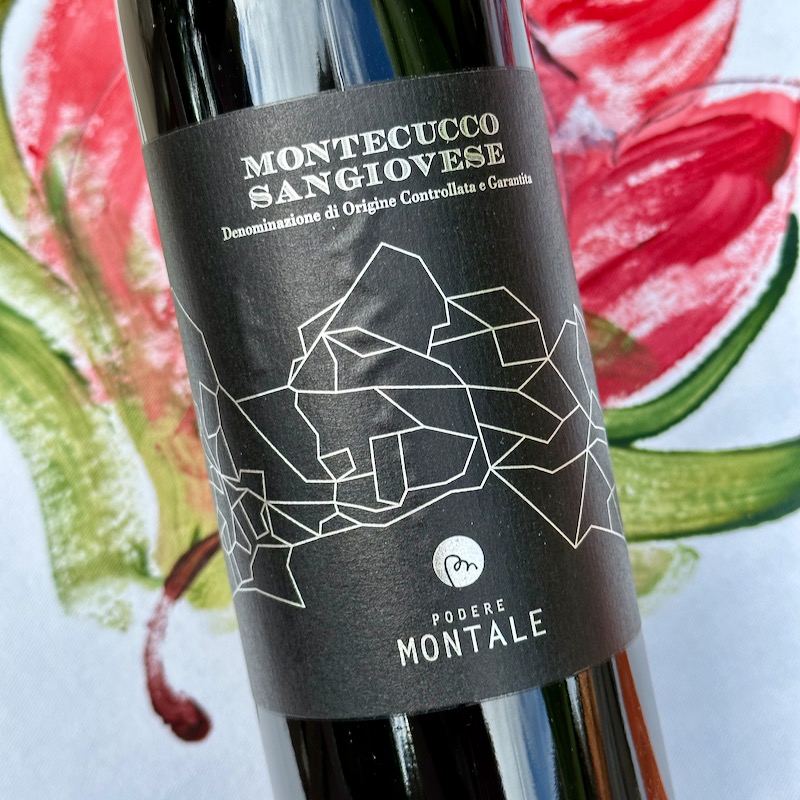 2016 Podere Montale Montecucco Sangiovese DOCG — nearly translucent ruby just beginning to turn garnet at the rim with aromas of red raspberries, earth and dark plums. Flavors include raspberries, dried plums and leather with fine, drying tannins in a medium body. Flavors finish with dried tobacco leaf and juicy acidity. 14% abv. SRP $30
The combination of red and dark fruit with drying tannins make me hungry for grilled lamb chops. Sangiovese (100%) is sourced from the highest part of the estate with south-west sun exposure. Fermentation took place in stainless steel followed by aging for 12 months in 3000-liter oak casks and then bottle aging before release. Montecucco Sangiovese DOCG was established as part of Montelucco DOC in 1998 and became a separate DOCG in 2011. Montecucco Sangiovese must be at least 90% Sangiovese plus other allowed red grapes.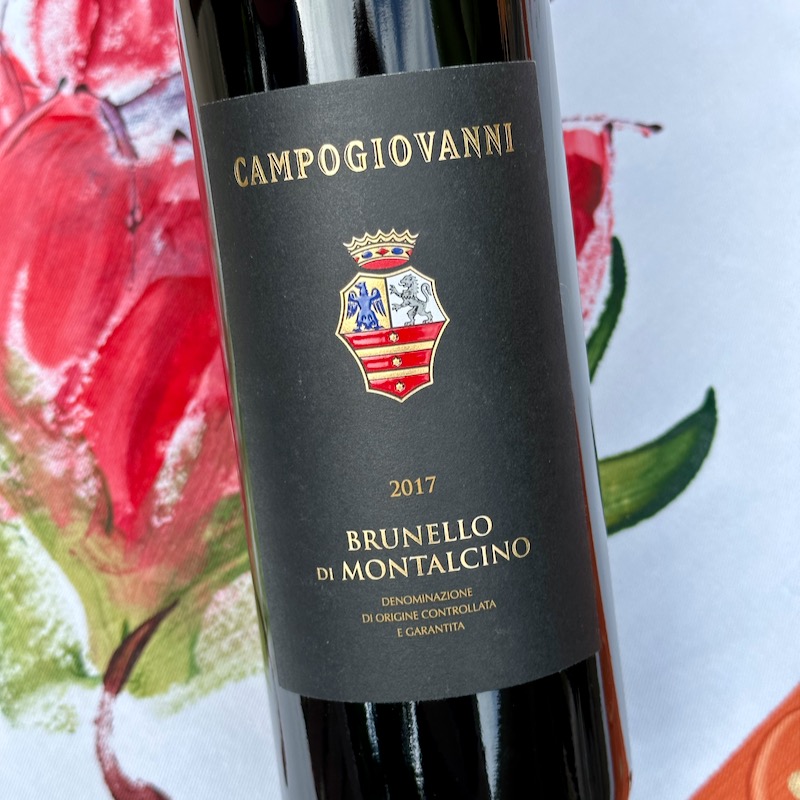 2017 San Felice Campogiovanni Brunello di Montalcino DOCG — nearly translucent ruby with garnet at the rim and aromas of red and dark cherries along with earth and dried tomato leaf. Flavors include dark cherries, earth with a bit of leather, spice and tobacco on the finish with very drying, gauzy tannins in a medium body with plenty of acidity. 15% abv. SRP $66
More complex and darker fruit flavors combine deliciously with an earthy, tobacco component all supported by very drying tannins. This Brunello would pair perfectly with braised short ribs. 100% Sangiovese is grown on the southern part of the Montalcino hill. Fermentation took place in stainless steel followed by 36 months in 60 hl Slavonian oak casks and 500-liter French oak tonneaux before aging a further 12 months in bottle. Brunello di Montalcino was established as a DOC in 1966 and promoted to DOCG in 1980. Brunello must be 100% Sangiovese and is known for its complexity and ageability.
Thank to Colangelo & Partners for introducing us to the Montecucco wines and to Platinum Media for reacquainting us with Brunello.
Cheers!