When I read the story of how Sherman and Michelle Thacher came to own the property in Paso Robles' Adelaida District, where they founded their winery, my first thought was how romantic; then I thought how decisive! Many of us may have attended a wedding in a bucolic location and maybe though wistfully about living there, but almost none of us actually end up doing so.
Not so with Sherman and Michelle Thacher who attended a wedding at the historic Kentucky Ranch on Paso's westside in 2003, and then purchased the property a few months later. Since then they have established their home on the ranch, planted a vineyard and built a winery. The winery and tasting room opened in 2008. In addition to the buildings, vineyards, heirloom apples, vegetables and other plantings the ranch has a large riparian habitat.
The Kentucky Ranch Vineyard is planted to Alicante Bouschet, Counoise, Mencía, Petite Sirah, Viognier, a red blend block, white blend block and rootstock for future grafting.
Their second estate vineyard, Homestead Hill Vineyard, located in Paso Robles Willow Creek District, is planted to Cabernet Sauvignon, Carignane, Cinsault, Grenache, Mourvedre, Syrah, Zinfandel and mixed red planting.
Sherman and Michelle also purchase grapes from a number of growers in other parts of the Paso Robles AVA, Santa Barbara County and Monterey County. Their current annual production is about 5000 cases. This is how they describe their winemaking:
"Our grapes are farmed sustainably, and with all our wines, we let the fruit take the lead. We don't add yeast, water, acid, bacteria, enzymes or nutrients, and use the least amount of SO2 as possible."
Today our focus is on Cinsault, a variety Sherman and Michelle love. We received these wines as tasting samples.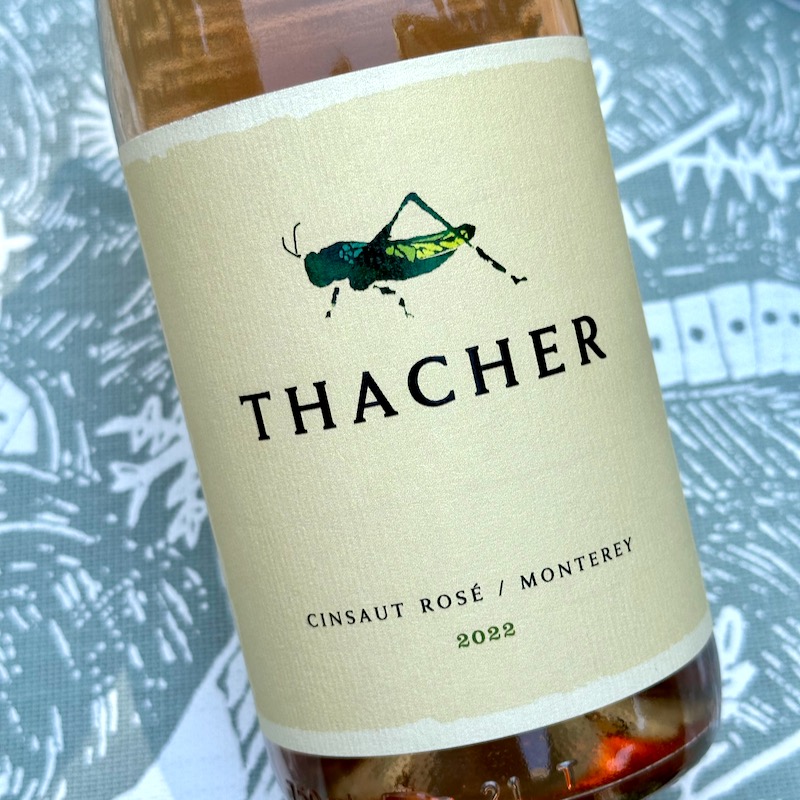 2022 Thacher Cinsaut Rosé, Monterey — ballet slipper pink with generous aromas of roses, ripe melons and berries. Flavors follow the aromas with mixed berries, a floral component and citrusy acidity. The finish is juicy, fresh and clean. 10.9% abv. SRP $32
What a lovely rosé; absolutely love the complex aromas and flavors.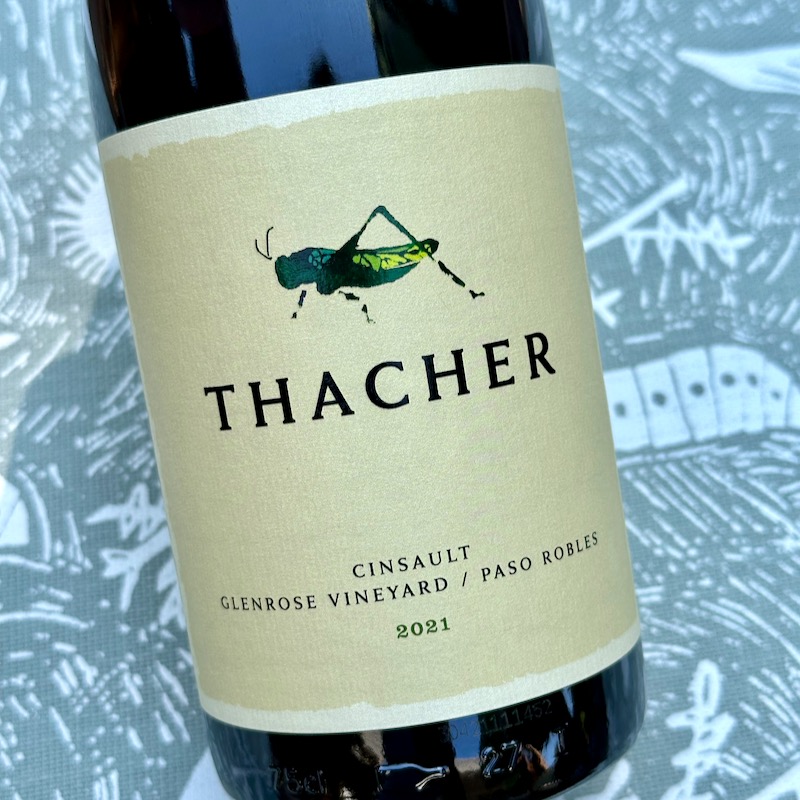 2021 Thacher Glenrose Vineyard Cinsault, Adelaida District Paso Robles — translucent ruby with generous aromas of cherries, earth and red berries. Flavors are a bit earthy, with blackberries, leafy tobacco and hints of cedar with juicy acidity. Very smooth tannins in a barely-medium body. 12% abv. SRP $45
We particularly appreciate the modest alcohol levels of both wines and Sherman's hands off approach to winemaking. The fruit really does do the talking in both wines.
The Wine History Project of San Luis Obispo County has a detailed account of how Sherman and Michelle came to own their historic property in Paso Robles, as well as Thacher family background and Sherman's brewing and winemaking background. It's interesting reading.
Two wine tasting options are available at Thacher Winery and Vineyards — one includes a stables tour. Sounds like fun.
Thanks to Sherman and Michelle for a delicious introduction to your wines.
Cheers!