Presqu'ile is a French Creole word meaning almost an island and is the name given to the Murphy family compound on Henderson Point along the Mississippi Gulf Coast that had been a gathering place for several generations. In 2005 that idyllic place was forever changed by hurricane Katrina, but the fond memories of family gatherings and hospitality remain. When the Murphy family established their winery in the Santa Maria Valley along California's Central Coast they chose the same name, Presqu'ile, not to recreate what was lost, but to reflect the feeling of warm hospitality they hope visitors feel when visiting their hilltop winery. 
The ability to make cool-climate Pinot Noir was the focus of the Murphy family's search for a vineyard site. They found what they were looking for in an unplanted 200-acre parcel in the San Rafael Mountains. They planted vineyards using a variety of rootstocks and clones. Subsequently, they purchased an adjoining parcel that had been planted to Pinot Noir in 2001.
In addition to Presqu'ile estate vineyards, grapes are also sourced from several vineyard sites in the Santa Maria Valley and beyond in Sta. Rita Hills. In this way, Presqu'ile's wine represent the best of their estate vineyards and California's Central Coast.
The two wines were tasting today are sourced from Presqu'ile's estate vineyards. Both wines are grown sustainably and SIP Certified. We received these wines as tasting samples.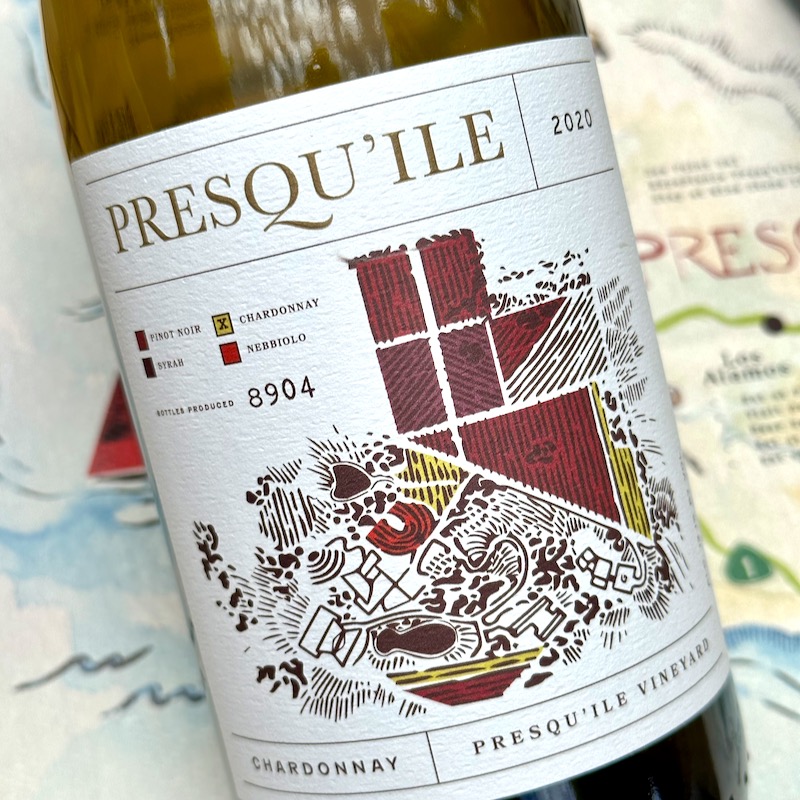 2020 Presqu'ile Chardonnay, Presqu'ile Vineyard, Santa Maria Valley — medium yellow with aromas of grapefruit and pears. Flavors are mainly citrusy and fresh with a bit of roundness and nice acidity. 12.1% abv. SRP $48
The wine aged for 11 months in 2000L Austrian oak barrels followed by 6 months in stainless steel.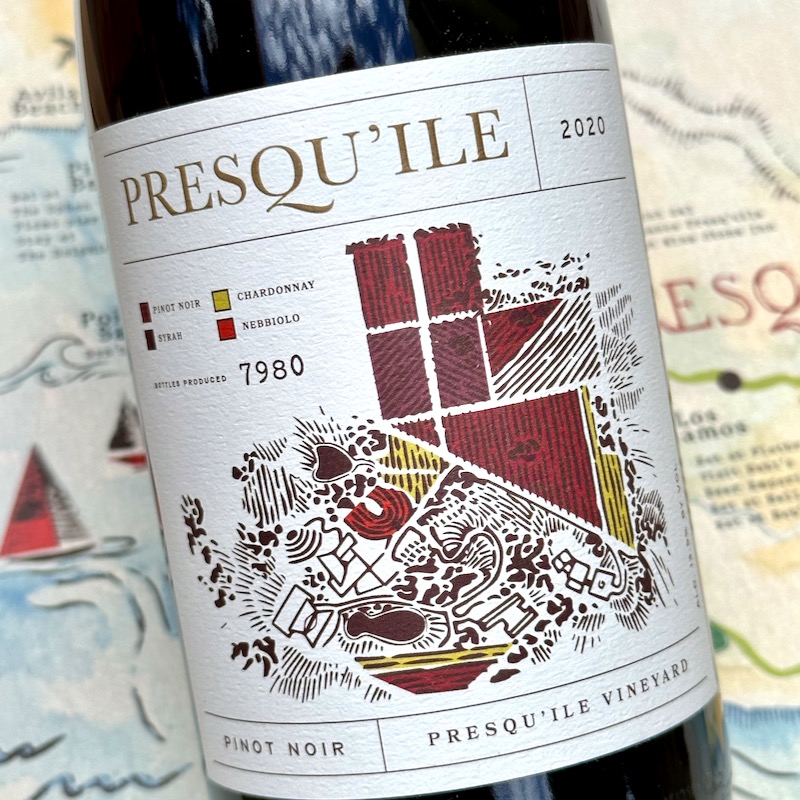 2020 Presqu'ile Pinot Noir, Presqu'ile Vineyard, Santa Maria Valley — translucent ruby-garnet with aromas of dried berries and earthy bramble. Flavors include dried cherries, blackberries and earthy bramble. Tannins are smooth in a barely medium body. 13.5% abv. Sold out on the winery website.
The wine aged for 11 months in French oak (10% new) and 6 months stainless steel.
There are several tastings to choose from at Presqu'ile Winery and all tastings are by reservation only — to provide you with an unhurried and memorable experience.
Thanks to Solterra Strategies for organizing our tasting.
Cheers!