Albariño has its origins in the northwest corner of the Iberian Peninsula along the Atlantic Ocean near the border between Portugal and Spain. In Portugal's Vinho Verde region, Alvarinho is often made in a lighter style and bottled with a bit of effervescence. In Galicia's cool, wet Rias Baixas region the wines are known for their complexity and brilliant acidity.
Albariño thrives in a cool climate and is now planted around the world. California's cool Edna Valley is one such location. Edna Valley AVA has a strong maritime influence, which keeps temperatures cool resulting in a very long growing season. A long growing season can translate to complex flavors and great acidity in wine.
In researching the Edna Valley I discovered a detailed article on the Wine History Project website that includes Edna Valley's interesting history. The article and the website are very informative and worth a look.
We received this wine as a tasting sample.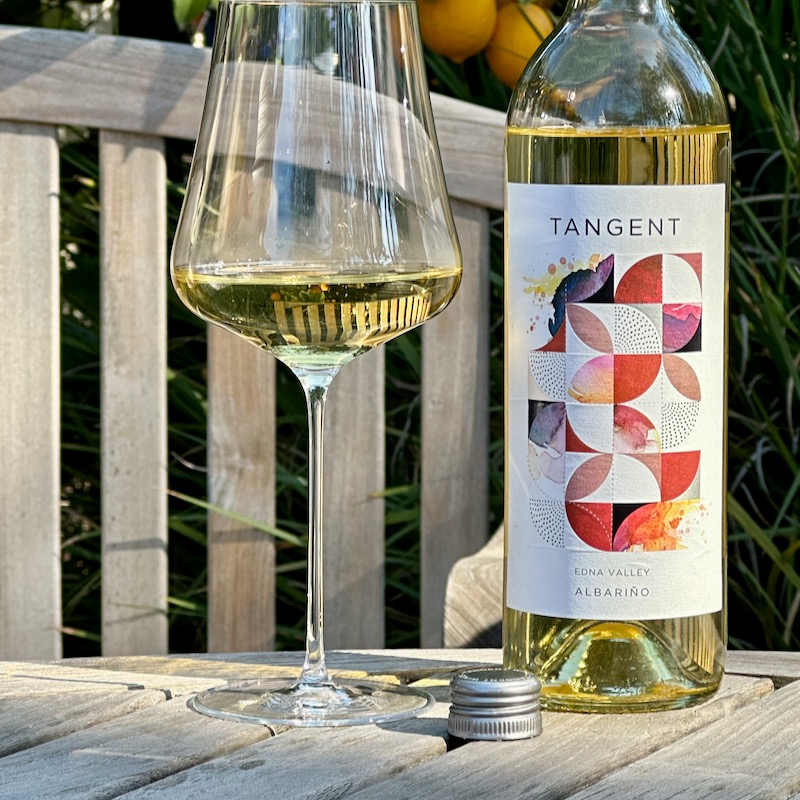 2021 Tangent Albariño, Edna Valley — light golden with aromas of honeyed pear, ripe melon and citrus. Flavors lead with citrus then melon and pear all supported by juicy acidity. Earthy background flavors add interest. The wine is a bit round and rich in the mouth. 14.1% abv. SRP $17
This Albariño is made more in a Rías Baixas style than a Vinho Verde style. It is sourced from a single vineyard and fermented in stainless steel. The vineyard is SIP Certified Sustainable.
According to a January 2020 press release, Tangent is part of a group of brands, along with True Myth, Zocker and Baileyana, developed by the Niven family with a focus on the Edna Valley and Central Coast. The press release goes on to announce the sale of all four brands and the Baileyana tasting room to WX Brands. A list of WX Brands wines can be found on their website.
Thanks to Benson Marketing Group for organizing our tasting.
Cheers!