I find the labels on Famiglia Pasqua's Romeo & Juliet Passione Sentimento artful and appealing. The label art comes from the entrance wall to Juliet's Verona home that for many years was used by visitors to write love messages. Both blends are equally appealing for their taste and price; we received them as tasing samples.
Pasqua's home is in Verona, so the connection to Romeo & Juliet's story is natural. Pasqua Vigneti e Cantine was founded by the Pasqua brothers in 1925; today, Pasqua is managed by the third generation of the family. The family owns six vineyards in the Veneto region and makes a range of wines from fun and flirty IGT wines, to a range of DOC wines and the most serious, DOCG wines. Family vineyards are planted to local varieties as well as international varieties.
Both Passione Sentimento wines are made using grapes that have been partially dried before fermentation. This process concentrates flavors and changes mouthfeel in the wine.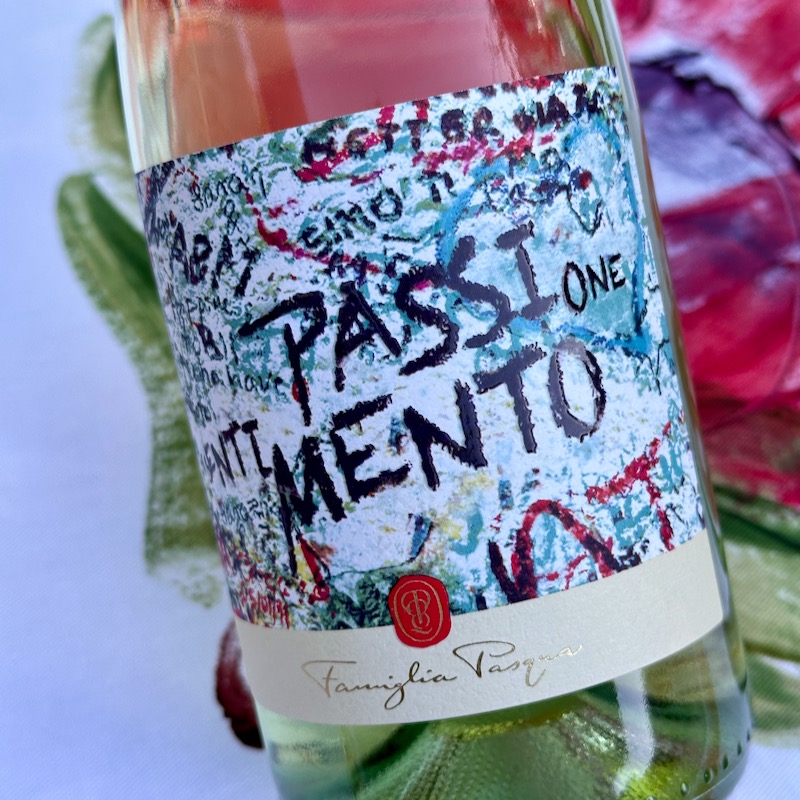 2021 Passione Sentimento Bianco, IGT Veneto — light yellow with generous aromas of white flowers, ripe melons and pears. The flavors follow the aromas with white flowers, honeyed pears and fresh acidity with a bit of roundness and a touch of residual sugar. 13% abv. Retail $17.99
100% Garganega is fermented in stainless steel and then partially aged in French oak. The wine has lovely complexity and a delicious floral character.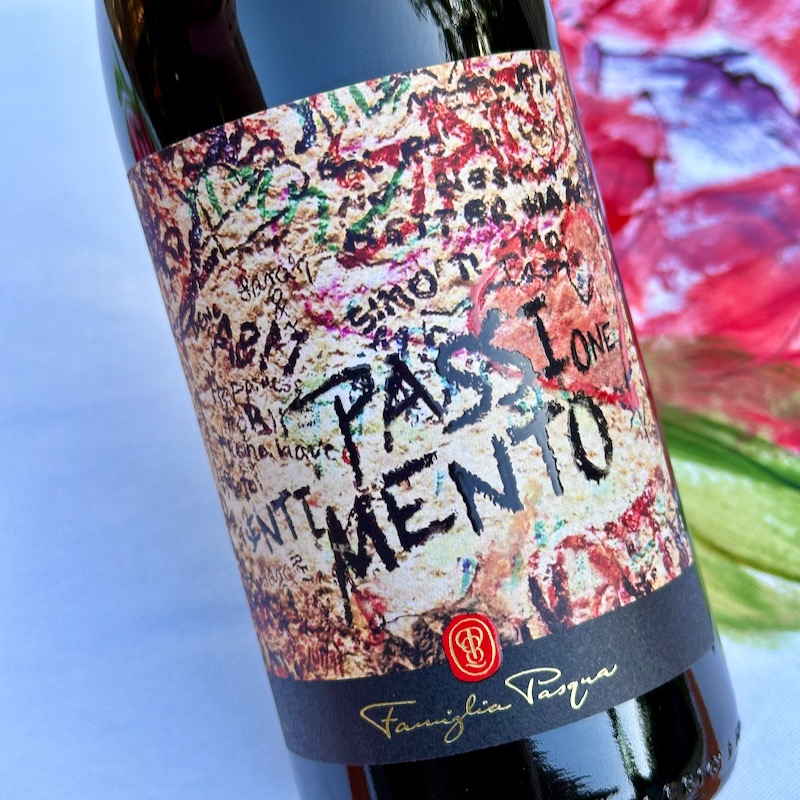 2020 Passione Sentimento Rosso, IGT Veneto — dark ruby with garnet at the rim. Generous aromas include plums, dark berries, tobacco and dusty earth. Flavors follow with plums, dark fruit, leather, dried herbs and dusty earth with juicy acidity. Tannins are smooth and drying in a medium body. 14% abv. Retail $17.99
The blend of 40% Merlot, 30% Corvina, 30% Croatina are harvested as they ripen and dried on wooden crates until they lose about 30% of their water content. Each variety is vinified separately in stainless steel, then blended and aged for 3 months in oak tonneau barrels.
Both Passione Sentimento wines are delicious, easy drinking and very affordable. They will pair with a wide variety of meals and with your not so star-crossed lover.
Thanks to Colangelo & Partners for organizing our tasting.
Cheers!