I most closely associate Copain Wines with vineyard-designate Chardonnay, Pinot Noir and Syrah. During a recent tasting at Copain, a vineyard-designate Grenache was also on the tasting menu. And, the tasting began inside with a sip of Picpoul Blanc to accompany us to our seated tasting on the patio. The tasting paired five wines with small bites and was a tour of vineyards in Anderson Valley, Sonoma Coast and Chalone AVAs. The spring morning was warm and sunny, and the view was spectacular. I highly recommend tasting at Copain.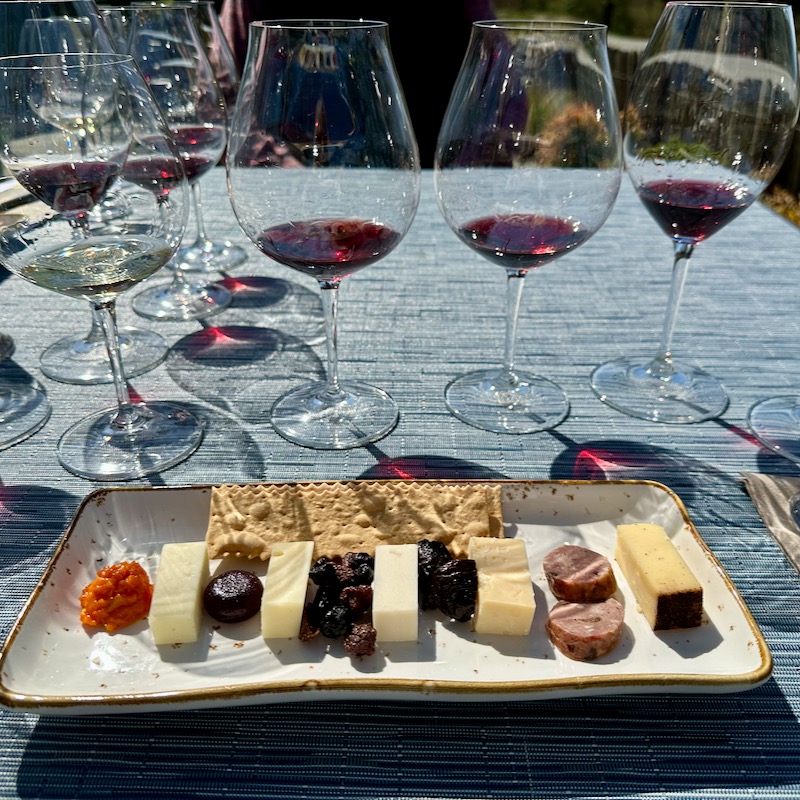 But this post is not about vineyard-designate varietal wines, it's about the opposite: blended wines. Winemakers are curious people who are always looking for ways to not only improve their wines, but try something a little different. Copain winemaker, Ryan Zepaltas, is just such a curious winemaker. Today we are tasting a red blend and a white blend made by Ryan. We received both wines as tasting samples.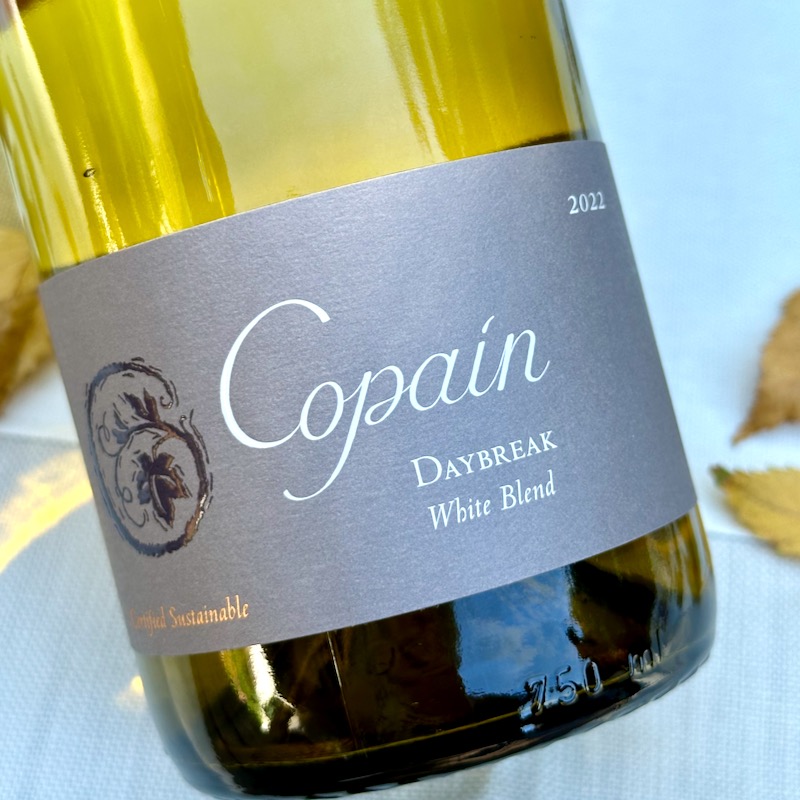 2022 Copain Daybreak White Blend, Sonoma County — light golden with generous aromas of honeysuckle, ripe grapefruit and ripe melon. Flavors include ripe pears, citrus and melon supported by lively acidity. The finish is very long and clean. 13% abv. Retail $30
This is a gorgeous white wine with generous aromas and flavors that are very appealing. The blend is Viognier, Gewürztraminer, Sauvignon Blanc, Riesling, Pinot Grigio, Picpoul and Chenin Blanc — what I think of as an everybody-in-the-pool blend. It's really is delicious.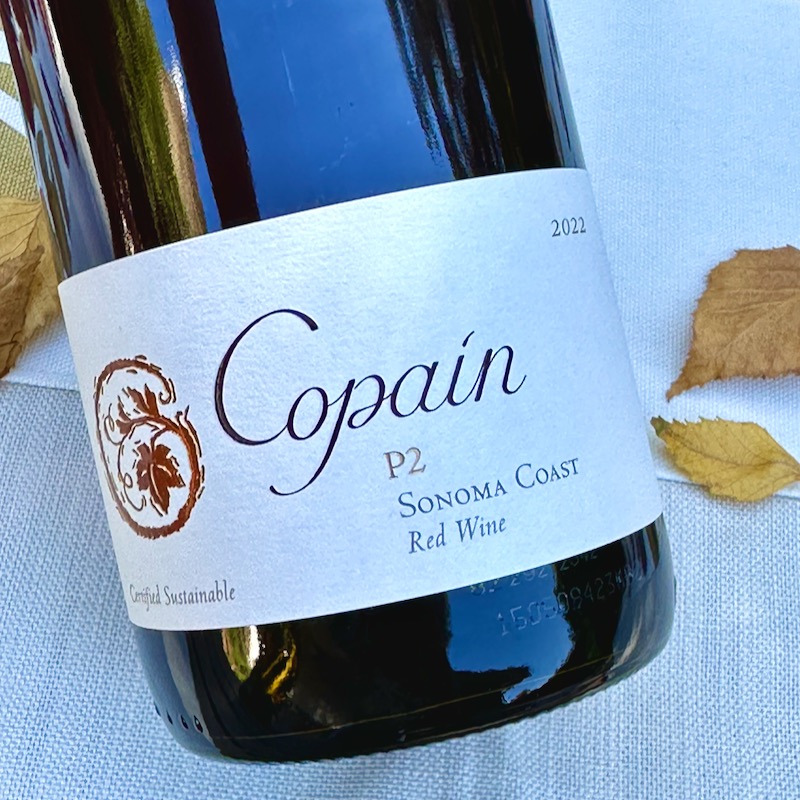 2022 Copain P2 Red Wine, Sonoma Coast — translucent ruby with generous aromas of red fruit and earthy berry bramble. Flavors include red cherries, blackberries, roses and earthy berry bramble supported by fresh acidity. Tannins are very smooth in a light body. Retail $42
If ever there was a red wine asking to be slightly chilled, this is it; it is a 50/50 blend of Pinot Noir and Pinot Gris. We tasted this wine when we first visited Copain in 2011 and liked it so much we bought some. We enjoyed it just as much this time around.
Copain first made P2 in 2009 and the blend has developed a loyal following since. This is the first release of Daybreak.
Copain was established by winemaker Wells Guthrie and Kevin McQuown in 1999 and became know for Chardonnay, Pinot Noir and Syrah. Copain Wines was then purchased by Jackson Family Wines in 2016, but the emphasis remains on varietal wines.
Jackson Family Wines (JFW) has made a significant commitment to sustainability and climate action through their Rooted For Good initiative that includes five facets: social responsibility, climate action, land conservation and farming, water management and global leadership through action. JFW is a founding member of International Wineries for Climate Action and has joined the United Nations' Race to Zero. All JFW estate vineyards in California and Oregon are certified sustainable by third-party organizations.
Thanks to Jackson Family Wine for organizing our tasting.
Cheers!