Every winery has a unique story. Sometimes it's the story of a winemaker who owns a small winery making wine from just a few acres of vines they might not even own. The story of El Coto de Rioja is the opposite — it is the story of the largest winegrower in DOCa Rioja (their own estimate) with wineries and vineyards throughout the region. We received three wines as tasting samples.
El Coto's first harvest was 1970. By 1976 the group had built a winery in Oyón, in Rioja Alavesa and by 1995 expanded that winery. In 2004 Los Almendros, in Rioja Oriental, becomes the largest vineyard in Rioja. In 2010 El Coto's Finca Carbonera becomes the highest-elevation vineyard, at 2755 feet above sea level, in Rioja committed to white grape varieties. In 2014 a winery built solely to make white wines is built at the Oyón winery. In 2017 a winery was built in the vineyard at Finca Carbonera, in Rioja Oriental, to make white wines in the vineyard.
El Coto de Rioja makes a large range of wines under several labels and across quality levels. Wine classification recently (2018) underwent an update in Rioja. Here are several sources to understand the changes: Wine Folly, Napa Valley Wine Academy.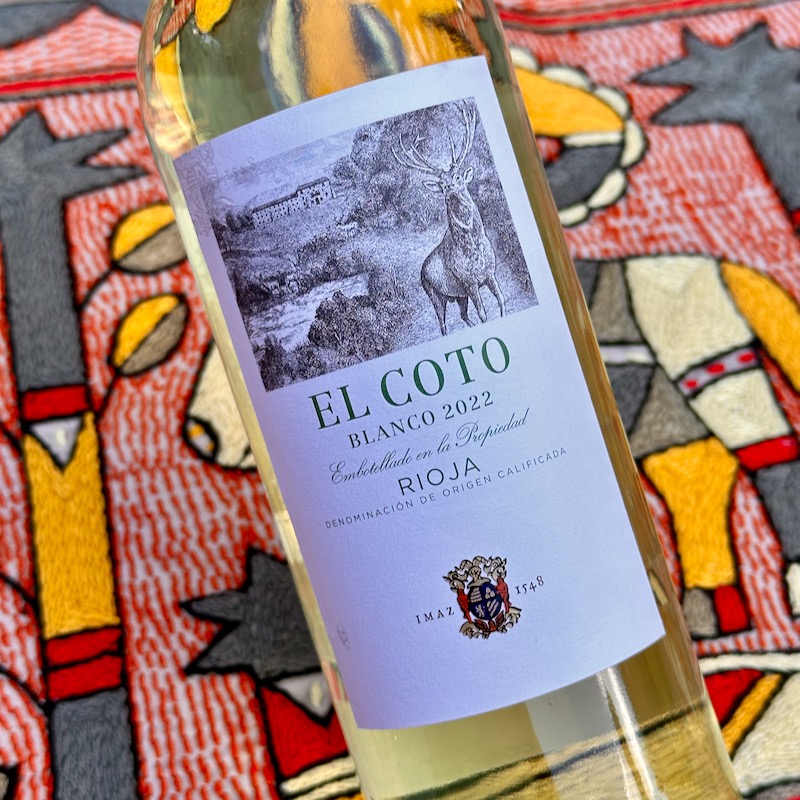 2022 El Coto Blanco, Rioja DOCa — pale yellow with heady aromas of tropical fruit, stone fruit and citrus blossoms. Flavors include white flowers, ripe stone fruit, pears and citrus zest supported by juicy acidity. 3,023,016 bottles made. 12% abv. Retail $11.99
93% Viura, 4% Sauvignon Blanc, 3% Verdejo is sourced primarily from Finca Carbonera vineyard. Cold fermentation was followed by aging in stainless steel. This wine is lovely chilled and will be delicious on a warm evening or it will make you long for a warm evening on a chilly one.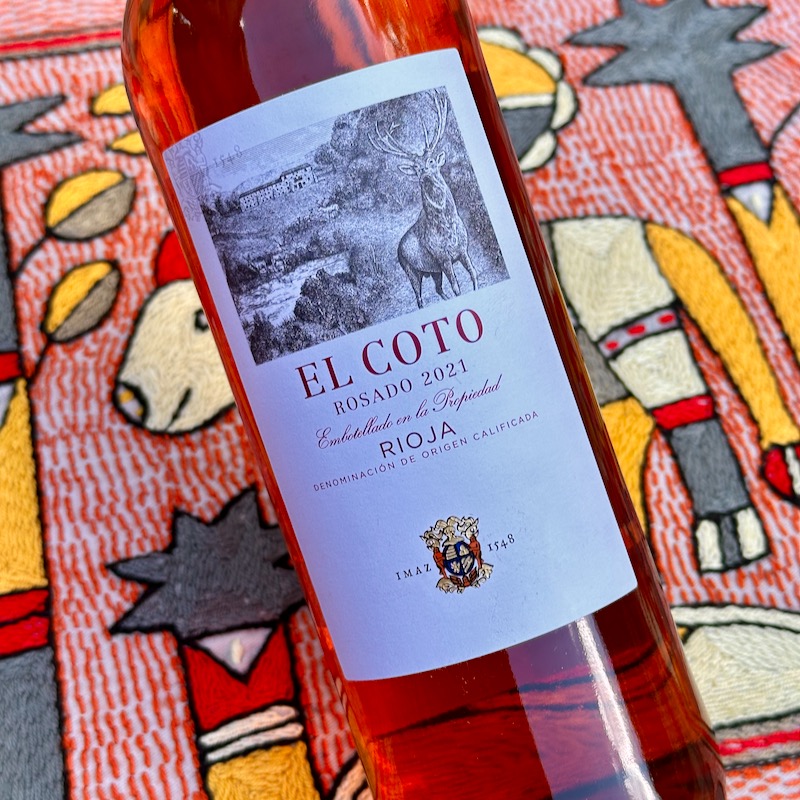 2021 El Coto Rosado, Rioja DOCa — dark salmon with generous aromas of mixed berries, citrus zest and roses. Flavors include raspberries, blackberries, citrus zest all supported by lively acidity. 981,108, bottles made. 13.5% abv. Retail $11.99
90% Tempranillo, 10% Garnacha sourced from the Los Almendros vineyard. The wine is made partially using free-run juice and partly using cold maceration followed by pressing. The wine aged in stainless steel. This wine's lovely fruit character and bright acidity will make you want to pour another glass.
2019 El Coto Crianza, Rioja DOCa — medium ruby with aromas of dark berries, dried dill and dusty earth. Flavors include blackberries, dusty earth and hints of dried dill with fine tannins and lively acidity in a medium body. 4,651,836 bottles made. 13.5% abv. Retail $16.99
Tempranillo is the star in this wine, 100%, as it is the star of Rioja. Made at the winery in Oyón, Tempranillo undergoes temperature-controlled fermentation. Aging takes place in stainless steel, at least 12 months in American oak and at least 6 months in bottle prior to release. Delicious flavors, balanced and easy drinking. I appreciate the modest alcohol in all three wines.
To say these wines are large production is something of an understatement. They do offer very good quality for price, however, probably a reflection of cost savings with very large production. These wines are perfect for a gathering of friends and family with different wine preferences and a host who is a thrifty shopper.
Thanks to Donna White Communications for organizing our tasting.
Cheers!