This post brings you a second taste of Ettore organic wines grown and made in Hopland, California, the southernmost town in Mendocino County. All Ettore wines are estate grown in their Sanel Valley Vineyards, which are certified organic by CCOF. We received this wine as a tasting sample.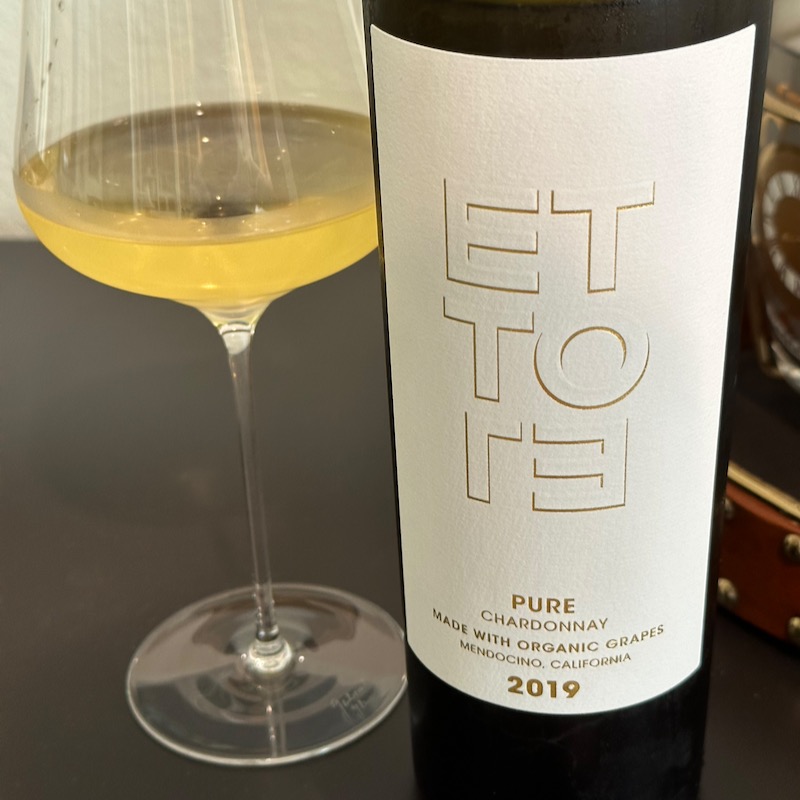 2019 Ettore Chardonnay Pure, Mendocino, California — light golden with aromas of pears, pineapple and citrus. The flavors follow with good complexity and a fresh finish. 13.5% abv. SRP $28
100% Chardonnay was hand harvested from select plots in the estate vineyard. The wine was finished in stainless steel tank. Made With Organic Grapes on the label tells you that the grapes, winery and winemaking are all certified organic and that sulfites may be added (up to 100 ppm) during winemaking.
The Sanel Valley Vineyards are planted to Chardonnay, Pinot Noir, Cabernet Sauvignon, Merlot and Petit Verdot. Also part of the Ettore line: Merlot, Cabernet Sauvignon and a Red Blend. You will find our first taste of Ettore here.
Thanks to Colangelo & Partners for organizing our tasting.
Cheers!