BARRA of Mendocino continues their commitment to family farming and crafting delicious certified-organic wines with the recent release of their reserve wines. These new wines remain very reasonably priced and come with some exciting packaging changes. We received these wines as tasting samples.
Charlie Barra began farming organically because that's how he learned to farm from his parents, who emigrated from Italy. He was born in Capella, a few miles north of Ukiah, and established himself in Mendocino County as an organic grower before deciding to make his own wine. BARRA of Mendocino was established in 1997 and the Girasole Vineyards line was added in 2003.
In 2019 Charlie passed away, but his family has continued to honor his legacy and commitment to organic viticulture. That first 175-acre purchase in 1955 has now grown to 350 acres planted to nine grape varieties farmed organically. The first vineyard was certified organic by CCOF (California Certified Organic Farmers) in 1989.
These new BARRA of Mendocino reserve wines have a brand new label. The oak leaf represents the family's deep roots in Mendocino County. And, with an eye toward sustainability as well as respect for the environment, the metal capsule has been eliminated. 100% recyclable Nomacorc closures continue to be used.
The Barra family's statement on the back label of their reserve wines acknowledges Charlie's commitment to organic farming and their continuation of his commitment:
Like an old oak tree, our roots run deep. In 1955 Charlie planted his first vineyard in the rich, Redvine soils of Mendocino County's Redwood Valley. Charlie farmed organically before there was a certification, deciding early on that this was the only acceptable path forward. Today we're still committed to these same principles and continue to be family owned and organically farmed. We take great pride in our pristine reservoirs, our healthy vineyards teeming with wildlife and of course the fine wine you are about to pour into your glass. Martha, Shawn & Shelley
Also on the back label: Made With Organic Grapes (the wine does not exceed 99 ppm of sulfites) and the CCOF Certified Organic seal (both the vineyard and winery are certified organic.) Both BARRA and Girasole Vineyards wines carry the CCOF certification on their back labels.
The BARRA of Mendocino team includes Martha, Charlie's wife, co-founder and owner, Martha's daughter Shelley Maly, Sales & Marketing, Martha's son Shawn Harmon, Finance, and Randy Meyer, Director of Winemaking & Operations.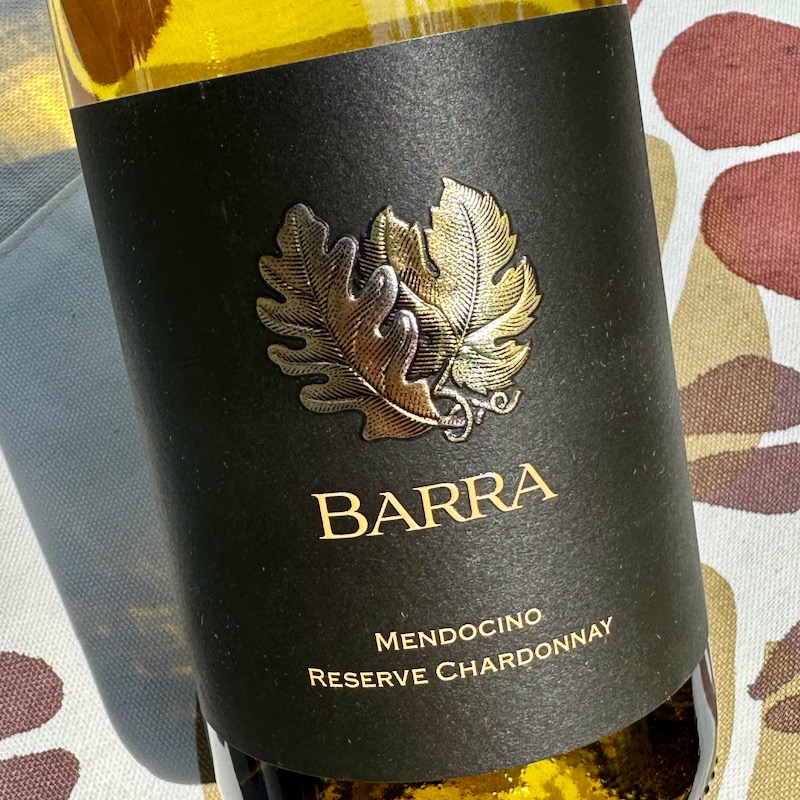 2021 BARRA Reserve Chardonnay, Mendocino — medium yellow with aromas of toast, citrus and minerals. Flavors include yellow apples, ripe pears and citrus with spicy notes in the background all supported by bright acidity. The wine is a bit round on the palate. 14% abv. SRP $24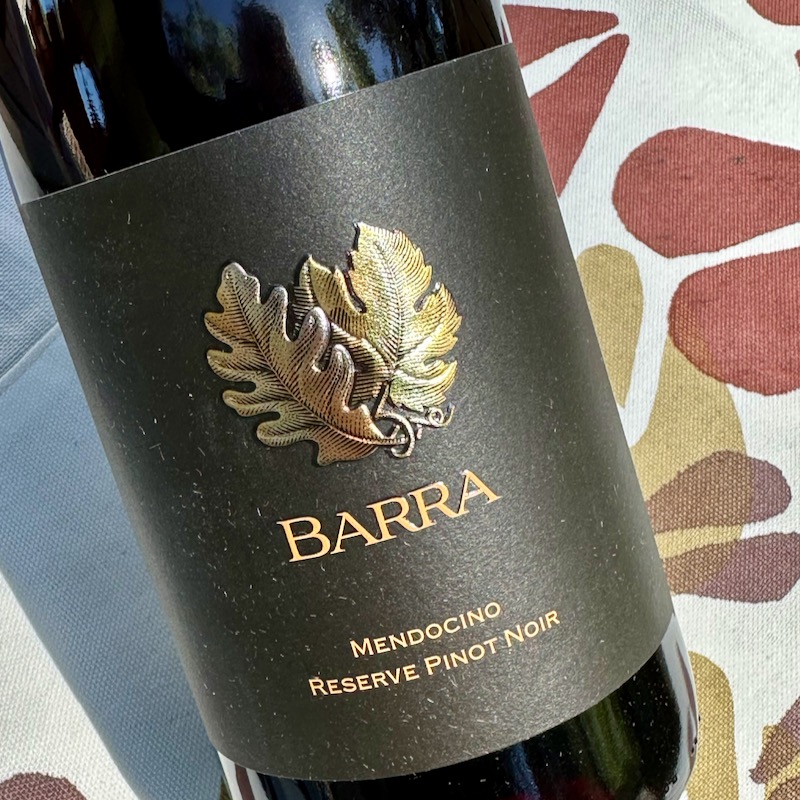 2021 BARRA Reserve Pinot Noir, Mendocino — translucent ruby with aromas of berry bramble and mixed berries. Flavors include dark cherries, blackberries and earthy berry brambles all supported by bright acidity. Tannins are fine and drying in a medium body. The wine has a juicy finish. 14.5% abv. SRP $26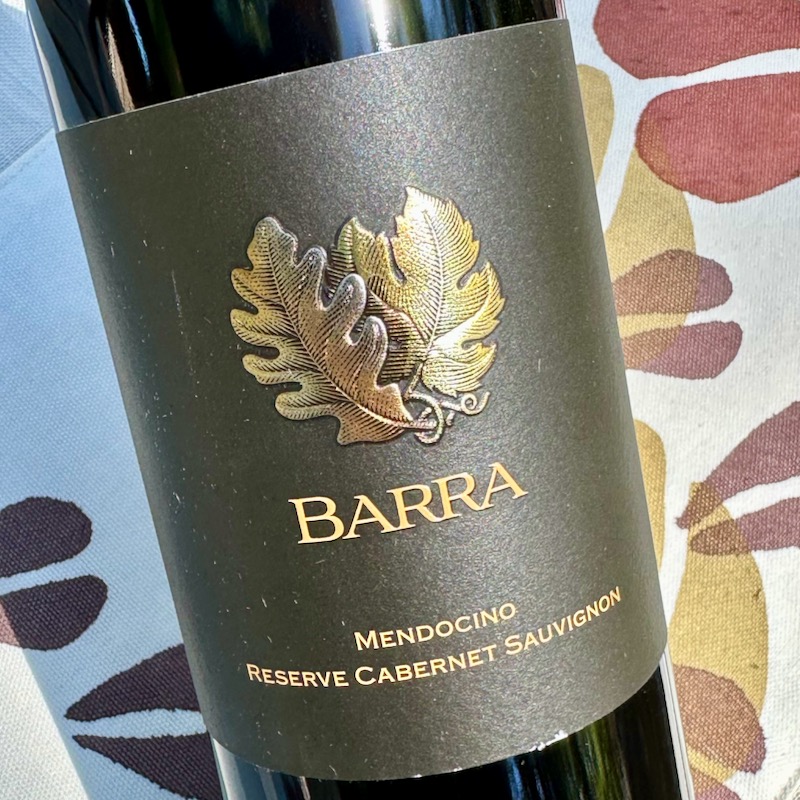 2020 BARRA Reserve Cabernet Sauvignon, Mendocino — medium ruby with perfumed aromas of plums, blackberries and dried herbs. Flavors include red plums, blackberries, boysenberries, slate and earth in a medium body with grippy tannins. Once again, there's that lovely, bright acidity lifting all the flavors. 14.5% abv. SRP $28
All of these wines have lovely acidity in common and generous flavor profiles. Be on the lookout for the 2020 Barra Reserve Zinfandel and 2020 Barra Reserve Petite Sirah to be released soon in the new packaging as well.
Cheers!