Siduri is a name synonymous with quality Pinot Noir sourced from vineyards as far north as Oregon's Willamette Valley and south to California's Santa Barbara County. Adam Lee and his wife Dianna Novy released their first wines in 1994. Between that time and early 2015 when Siduri and Novy Family Wines (a second winery the couple established focusing on Syrah and Zinfandel) were purchased by Jackson Family Wines, both Siduri and Novy had built a reputation for exceptional wines.
At the time of the sale it was announced that Adam Lee would remain as winemaker, but that administrative and marketing responsibilities would be managed by Jackson Family Wines. The sale would give Lee time to focus on winemaking, the part of the business he enjoyed most. Another benefit of the sale would be access to the ever-expanding list of Pinot Noir vineyards owned by Jackson Family wines in Oregon and California's premier Pinot Noir regions. So, how has that worked out?
I was happy to read on the Siduri Wines website that Adam Lee is still listed as winemaker, along with Matt Revelette. And the portfolio of wines includes a long list of single-vineyard and AVA-level Pinot Noir from the Willamette Valley, Anderson Valley, Sonoma, Santa Lucia Highlands and Santa Barbara.
Many of these wines are available through allocation only, or to wine club members only. But the long list of AVA-level Pinots are available online and widely in retail stores. Today we're tasting three such wines, which were provided to us as tasting samples.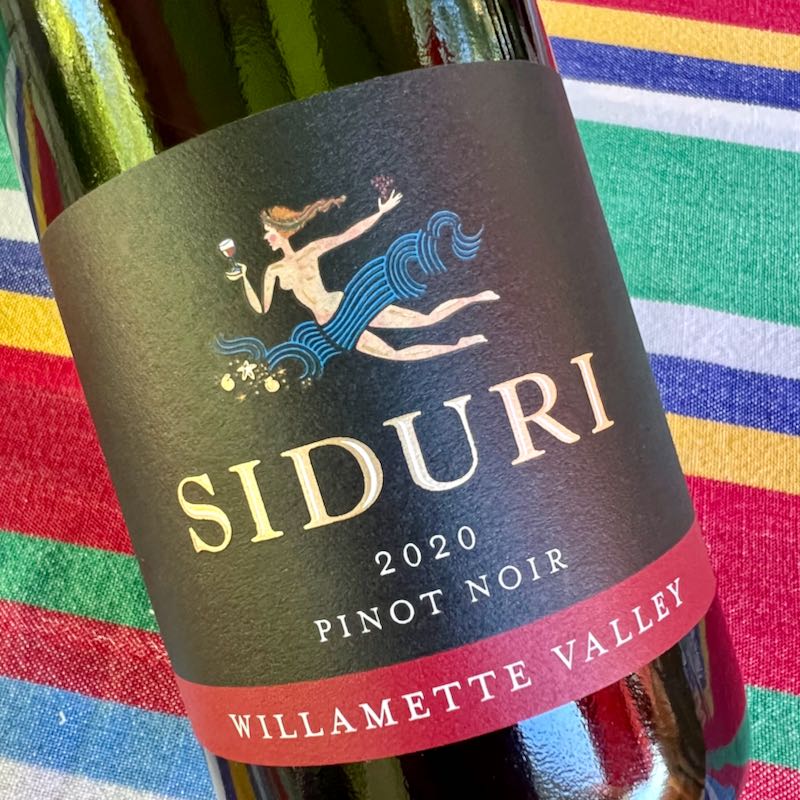 2020 Siduri Pinot Noir, Willamette Valley, Oregon — translucent ruby with generous aromas of blackberries, berry bramble, mushrooms and earth. Aromas lead with blackberries, raspberries earth and mushrooms with hints of smokiness in the background. The flavors are supported by lively acidity and very smooth tannins in a barely-medium body. 13.5% abv. SRP $35
The aromas announce this wine as Pinot Noir and the flavors are a delicious blend of fruit and earthy berry bramble that I love in Pinot Noir. An excellent wine at this price.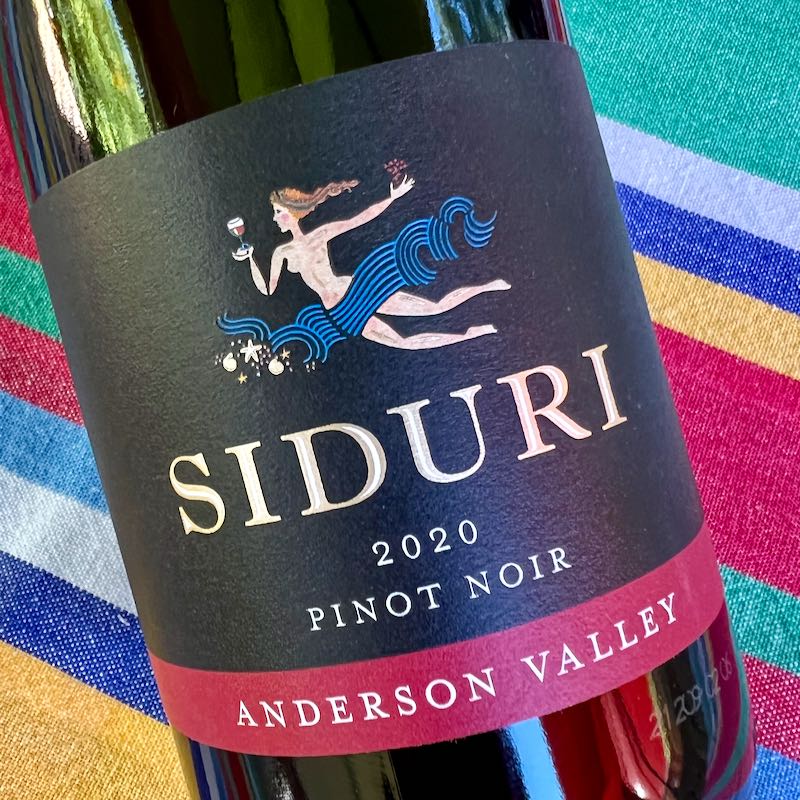 2020 Siduri Pinot Noir, Anderson Valley, California — translucent ruby with subtle fruity aromas of raspberries, blackberries and hints of cedar. Flavors are predominantly fruit with raspberries, red cherries and blackberries. Earthy flavors in the background add interest. Lively acidity and fine tannins are present in a barely medium body. 14.5% abv. SRP $40
Although aromas are subtle, the flavor profile is full of mixed red fruit flavors with nice acidity and structure. This is an elegant Pinot Noir.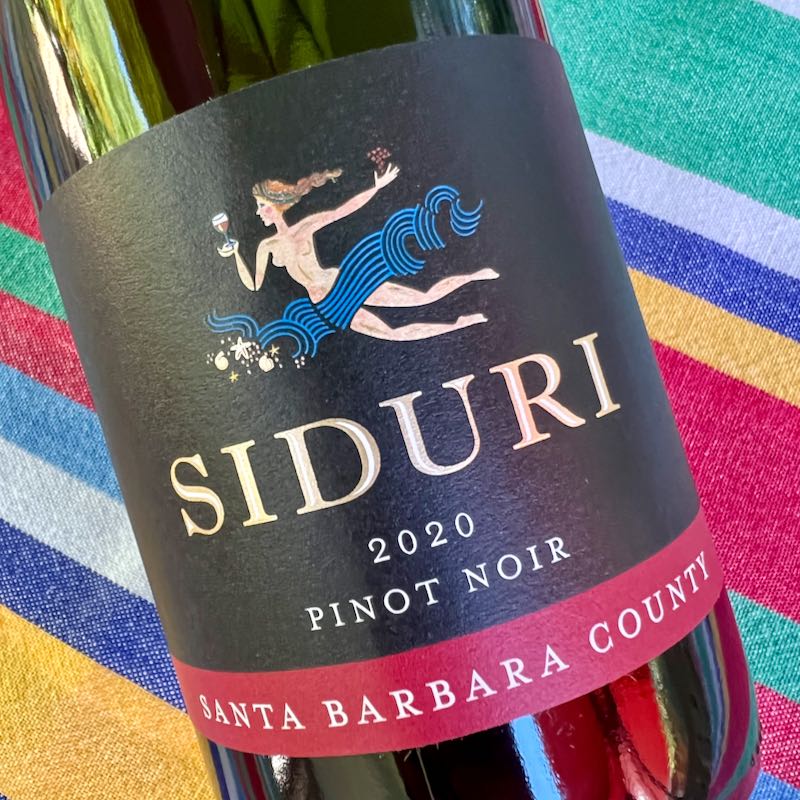 2020 Siduri Pinot Noir, Santa Barbara County, California — slightly darker ruby, but still translucent with aromas of blackberries, dark cherries and earth. Flavors lead with blackberries and dark cherries with earthy notes in the background and lively acidity. Tannins are a bit firmer, but still fine and slightly drying. The body is medium. 14.5% abv. SRP $30
The flavor profile, texture and weight of this Pinot is a bit more substantial than either the Willamette Valley or the Anderson Valley, which is the most delicate of the three.
All three of these Pinots are delicious and balanced. For the consumer who chooses not to spend $60 or $70 for a bottle of Siduri single-vineyard Pinot Noir, these are delicious alternatives. Wines may be purchased on the Siduri Wines website and a store locater is available for other retail options.
Whenever a small winery is purchased by a large organization there is worry that the quality of the wines will suffer — that the wines will lose their unique character and become homogenous. The long list of single-vineyard Siduri Pinot Noirs certainly indicates a commitment to unique terroir, not homogeneity.
Something else Jackson Family Wines (JFW) is committed to is sustainability. Beginning in 2015 the organization set goals for themselves to be achieved in their vineyards and wine cellars. In 2020 they continued that commitment by setting goals for the next 10 years. Their "Rooted for Good: Roadmap to 2030" sets quantifiable goals to reduce their carbon footprint, build a better workplace through equity and employee empowerment, transition 100% of estate vineyards to regenerative farming and reinforce their commitment to reduce water use.
In late 2021 Jackson Family Wines joined with global experts to present a five-part series of classes to discuss carbon and climate action, water management, regenerative farming and soil health, social responsibility and diversity, and their role in wine quality. It was an interesting and comprehensive effort well worth watching.
Cheers!