Coeur de Vigne Cabernet Sauvignon is a delicious reflection of Napa Valley's Rutherford sub-AVA and Sullivan Rutherford Estate. The estate was established 50 years ago, with the assistance of esteemed winemaker André Tchelistcheff, a friend of the original owner, James O'Neil Sullivan.
This is the second vintage of Coeur de Vigne Cabernet Sauvignon we have tasted. As with the prior vintage, we received this wine as a tasting sample. We dove into the lengthy history of Sullivan Rutherford Estate in that prior post and it is quite interesting.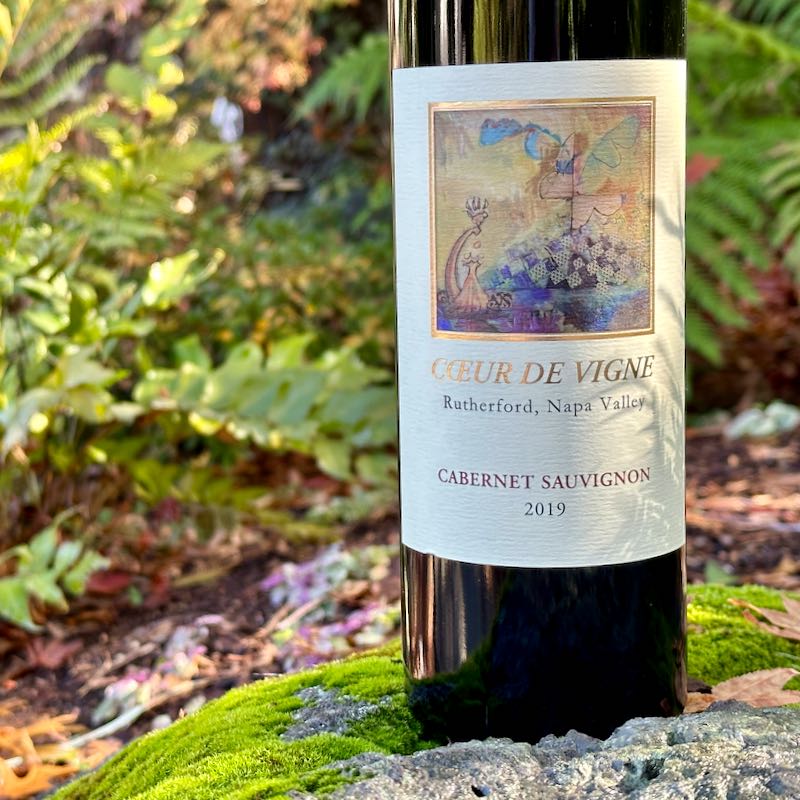 2019 Coeur de Vigne Cabernet Sauvignon, Rutherford, Napa Valley — dense ruby with generous aromas of ripe berries, plums and spices. Flavors include blackberries, currants and ripe plums along with background notes of tobacco and dusty earth supported by ample acidity. Tannins are drying and a bit grippy, but well integrated with the flavors in a medium body. 14.8% abv. SRP $130
The minute you put your nose to this glass of wine you will know it is Cabernet Sauvignon. A well-made Cabernet Sauvignon. The flavor profile will taste familiar as well. The tannins will catch your attention, but they do not stick out. The blend is 88% Cabernet Sauvignon blended with 8% Petit Verdot, 2% Merlot, 2% Cabernet Franc sourced from Sullivan Rutherford Estate's Evans Vineyard. The wine spent 22 months in 87% new French oak.
At $130 this wine might be one you reserve for a special occasion; that would certainly be the case for us. If I had taken the time to prepare Red Wine-Braised Short Ribs, and we invited guests for dinner, this is the wine I would pour at the dinner table.
Thanks to Jarvis Communications for organizing our tasting.
Cheers!