There is so much to respect about the Barra family's commitment to growing grapes and making wine in Mendocino County. In a business climate that is seeing family operations gobbled up by large corporations at an alarming rate, BARRA of Mendocino and Girasole Vineyards remain family owned and operated after nearly seventy years.
In the vineyards, the Barra family have expanded steadily from the original home ranch, Redwood Valley Vineyards near Redwood Valley, CA, purchased in 1955. That 264-acre property was certified organic in 1989. Bella Collina Vineyards, near Ukiah, was planted in 2000 and certified organic shortly thereafter. The Tasting Room Vineyards, also in Redwood Valley, is home to 50 acres of certified-organic vineyards and Redwood Valley Cellars, a custom-crush facility that is also organically certified. In all, the family farms 350 acres of organic vineyards in Mendocino County.
Charlie Barra was the man behind this expanding family operation. Charlie was a local, having been born in Capella, only 5 miles north of Ukiah. His parents were Italian immigrants who brought a long family history of working in the vineyards with them to this country.
Charlie passed away in 2019, and since then his wife, Martha, and her daughter and son have continued his commitment to organic viticulture and making quality wines.
We received two wines as tasting samples to introduce us to the wines of Girasole Vineyards and BARRA of Mendocino. Both wines carry the CCOF (California Certified Organic Farmers) Certified Organic seal and are labeled Made With Organic Grapes on the back labels. Let's taste.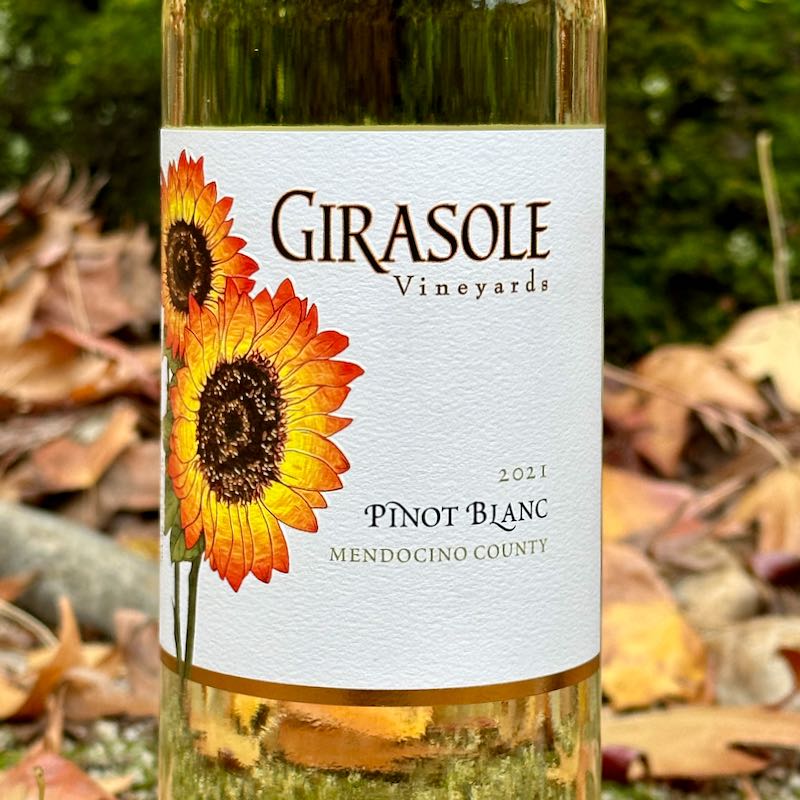 2021 Girasole Vineyards Pinot Blanc, Mendocino County — pale yellow in the glass with generous aromas of ripe melon, ripe Meyer lemons and dusty gravel. Flavors include ripe citrus, pears and stony minerality all supported by lively acidity with a bit of roundness in the mouth. Citrus pith lingers on the moderately-long finish. 13% abv. SRP $15
Girasole "jeer-a-so-lay" means sunflower in Italian. This is certainly a sunny wine. It has generous aromas and lots of flavor. It is well balanced and is easy sipping on its own, but will pair well with a light meal as well. At $15, this wine is a steal especially for a certified-organic wine.
Other varietal wines in the Girasole lineup include: Muscat Canelli, Chardonnay, Pinot Noir, Sangiovese, Zinfandel and Cabernet Sauvignon along with a Rosé wine and Charlie's Blend. Girasole Vineyards wines are available in restaurants and many US markets. They are sealed with a screw cap making them the perfect addition to a picnic or backyard gathering.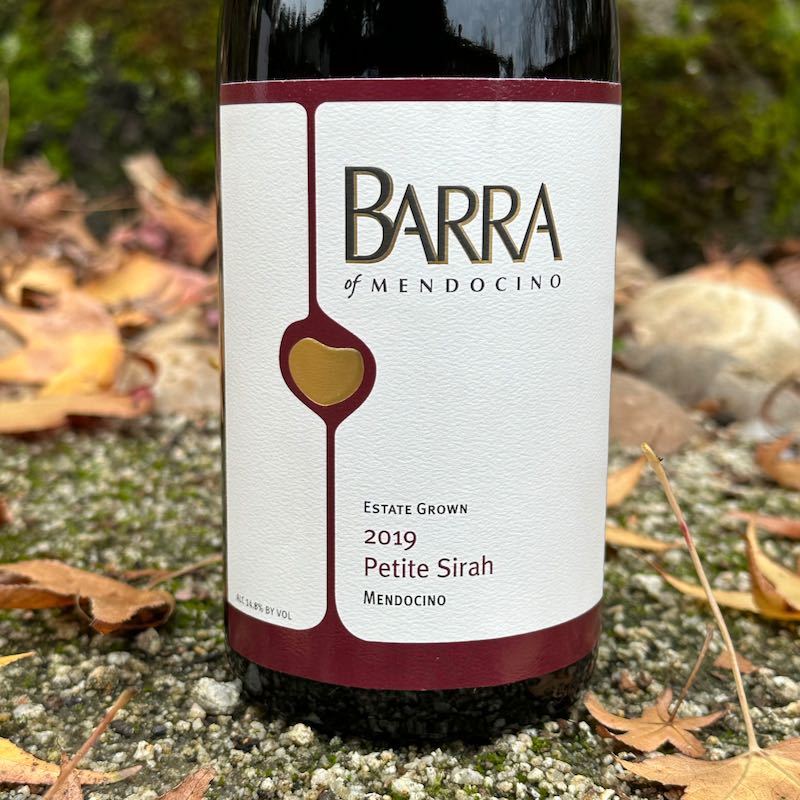 2019 BARRA of Mendocino Petite Sirah, Mendocino — dense ruby in the glass with generous aromas of blueberry compote, dried brush and peppery spices. The flavor profile is generous as well with blueberries, blackberries, boysenberries all supported by fine, gauzy tannins in a medium body. The finish is medium in length. 14.8% abv. SRP $26
This Petite Sirah's aromas are almost "tasting optional" to quote a friend who uses the term to indicate the aromas are so pleasing he almost doesn't need to taste it. You won't want to miss the flavors though, which are fruit-forward without being overripe and there is not a hint of heat on the finish from alcohol. At 14.8% abv, that can sometimes be the case. Once again, this wine is so reasonably priced.
The BARRA of Mendocino lineup of wines also includes Chardonnay, Pinot Noir, Zinfandel, Cabernet Sauvignon, Bella Dolce Dessert and CORO Mendocino. BARRA of Mendocino wines are available in a few US markets and on the winery website, as are Girasole Vineyards wines. Wine tasting details are also available on the winery website.
Thank you to the Barra family for sharing a taste of the work begun by your patriarch, Charlie Barra. It is not often we receive wine samples for potential review that are accompanied by a handwritten note from one of the owners, but that was the case with these wines.
Cheers!