Calla Lily Estate encompasses 95 acres on the eastern slopes of Howell Mountain. Vines were first planted in 1995, though Hong Kong businessmen Anthony Fung and Andy Chui established Calla Lilly in 2013. Current plantings include 12 acres of Cabernet Sauvignon, five acres Petite Sirah and one acre each of Cabernet Franc, Malbec, Merlot and Petit Verdot. Cary Gott has been tasked with putting his considerable winemaking experience and skills to work making the wine. We received both of these wines as tasting samples.
Pope Valley lies on the eastern side of Howell Mountain, which separates it from Napa Valley. Nevertheless, Pope Valley is part of the Napa Valley AVA, though not (yet?) a sub-AVA of Napa Valley. Chiles Valley District AVA is nearby.
Though cooler than Napa's Valley floor, days are warm and nights are very cool. Well-draining sandstone and shale soils make it the ideal site for Bordeaux varieties. These influences, along with an elevation of 800 feet, result in small berries with intense flavors, fine tannins and complex aromatics. Cary considers Pope Valley a hidden gem of Napa Valley. Both wines are sourced from estate vineyards. Let's taste.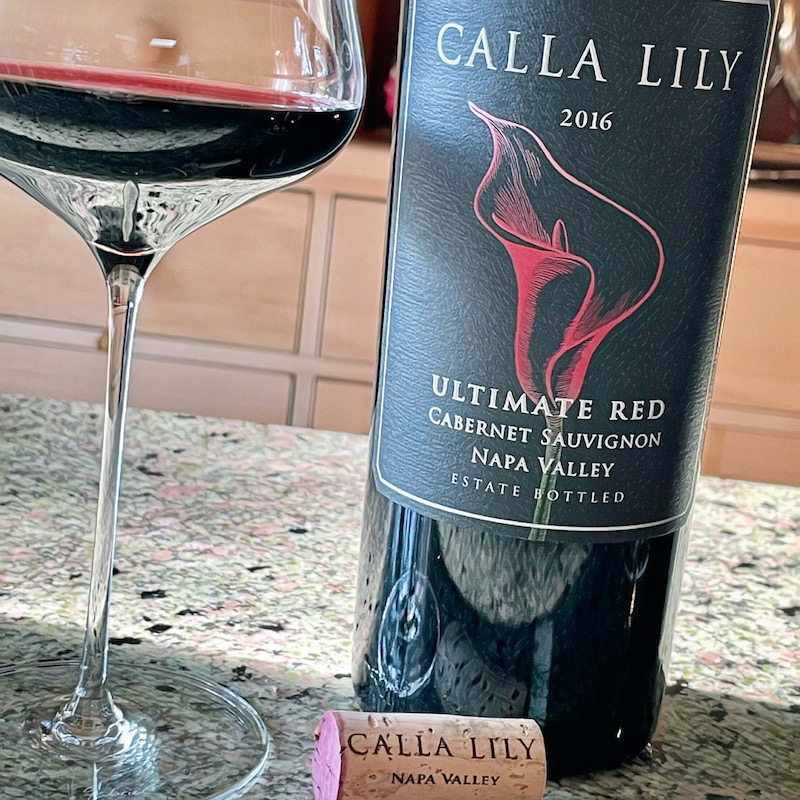 2016 Calla Lily Ultimate Red Cabernet Sauvignon, Napa Valley — dark ruby in the glass with aromas of plums, blackberries, earth and hints of cedar. Flavors are generous with ripe blackberries, red currants, dusty earth and hints of alfalfa hay and tobacco. Tannins are drying and gauzy with plenty of underlying acidity in a medium body. Medium-long finish. 14.5% abv. SRP $65. Total production: 42 barrels.
There is plenty of structure here to support the delicious fruit favors. It's substantial, but lively, easy drinking and youthful. The blend is 84% Cabernet Sauvignon, 6% Cabernet Franc, 6% Merlot, 4% Petit Verdot and aged for 22 months in French oak, 40% new.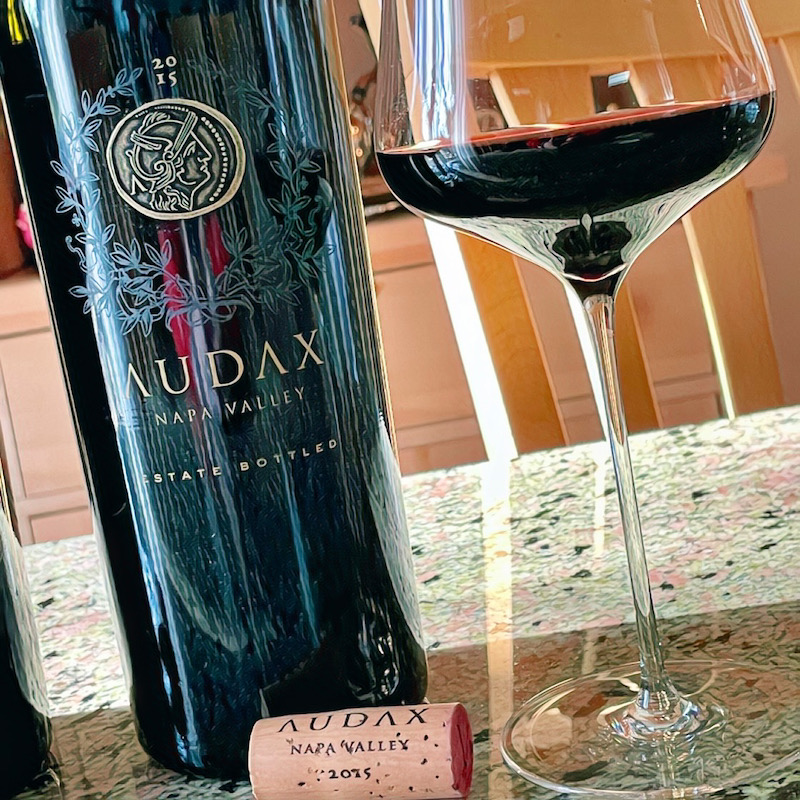 2015 Calla Lily Audax Cabernet Sauvignon, Napa Valley — dark ruby in the glass with aromas of raspberries, blueberries and blackberries. Lively raspberry, blueberry, blackberry and currant flavors gain interest with background notes of licorice, dried herbs, cedar and cocoa. All are supported by nice acidity and fine, drying tannins in a medium body. The finish is medium-long. 14.6% abv. SRP $120. Total production: 1580 bottles.
Generous, but with a finer focus, plenty of texture and complexity. So lovely to sip and as perfectly suited to a meal as a good book beside an evening fire. The blend is 92% Cabernet Sauvignon, 4% Merlot, 3% Cabernet Franc, 1% Malbec and aged for 27 months in French oak, 50% new. Audax, which means bold in Latin, is a selection of reserve barrels.
Both of these wines reflect the winemaker's hand and skill at blending and oak aging with nothing out of balance. Admittedly, they are in the splurge category of wine in terms of price, but both are well made and delicious. They benefited from time in the glass to unwind themselves and remained delicious over several days.
The proprietors chose the name Calla Lily because it is the quintessential flower of elegance, beauty and purity; it is the flower sent to show your love. Just like the best wines. Both wines are available through the winery website.
Cheers!