The Wine Pairing Weekend (#winePW) group of bloggers is ending another year of monthly wine and food pairing journeys with a stopover in Germany. Every month on the second Saturday of the month we unite around a central theme and a celebration of wine and food ensues. You are cordially invited to join us on our German Wine Exploration commencing on Saturday, December 8.
Your exploration can begin as you wish. Start with German wine and prepare something delicious to eat with it (or them), or start the other way around and begin with a recipe and then find a German wine to suit your dish. Explore German recipes, or don't. It's up to you. Then, share the results with us!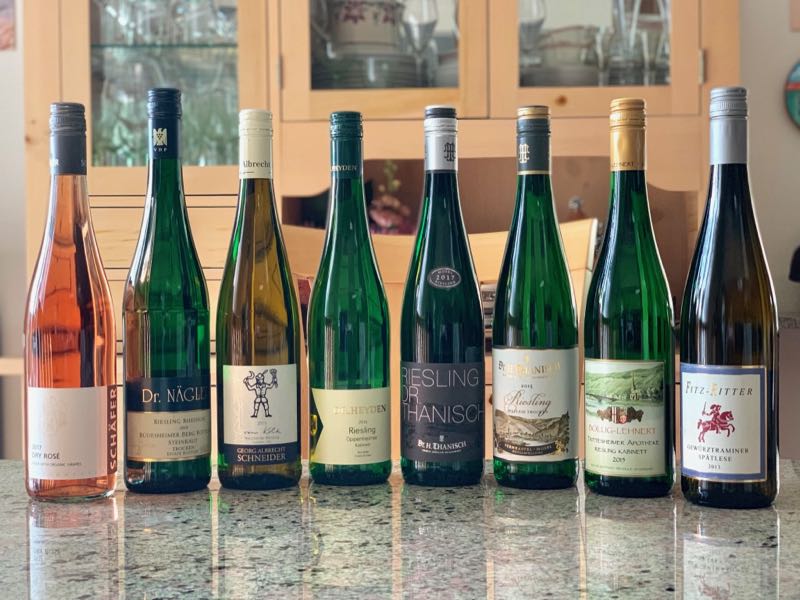 We will gather on Saturday, December 8 at 11:00 am EST (that sounds better than 8:00 am PST) for a Twitter chat about our German wine and food pairings. You can join the conversation by following #winePW even if you don't have a blog. If you have a blog and want to participate, please see the details below.
Send me an email letting me know you would like to participate. My email is:

Include your blog URL, Twitter and Instagram handles. We'd like to get a sense of who's participating and give some shout-outs as we go.
Send me your blog title by Tuesday, December 4 to have it included in the preview post. I will publish the preview post on Wednesday, December 5 that includes your title and a link to your blog. Your blog title should include #winePW.
Include links to the other #winePW participants in your blog post along with a description of the event. I will provide the HTML code to include in your post with blog titles and links to each blog. On Saturday morning I will provide updated code with permanent links to each title along with blog links. Please update your post to include these links.
Publish your post between Friday, December 7 and 8:00 am EST on Saturday, December 8. You can always schedule your post in advance.
Get Social. After the posts are published, please visit each others' posts to comment and share. We also have a Facebook group for participating bloggers.
Sponsored posts are OK if clearly disclosed. Please be sure to let your readers know if your post is sponsored or you are writing about wine or other products you received as free samples.
Speaking of tasting samples, we were fortunate to receive the generous selection of German wines you see above from Winesellers, Ltd., a family-owned importer and marketer based in the U.S. In addition to a very large portfolio of German wines, Winesellers, Ltd. imports wines from around the world. In recognition of that worldwide effort, Winesellers, Ltd. was recognized by Wine Enthusiast Magazine as Importer of the Year in 2015.
We have already begun our German wine exploration. We have been studying wine labels and food pairings have been prepared and enjoyed. We will begin sharing those parings, and our wine notes, in the preview post coming up next week. I'll give you a hint…it includes a Rosé and two Rieslings. I expected Riesling, but the Rosé was a delightful surprise.
For background on Wine Pairing Weekend, this is #55, visit Cooking Chat, David Crowley's food blog. David organized the first Wine Pairing Weekend in June 2014 and the group has been gathering every month since.
Cheers!