Sosie Wines proprietors Regina Bustamante and Scott MacFiggen are well acquainted with the wines of France, and that influence is reflected in the wines they craft. They source grapes from a number of very special vineyards in Northern California and take a light hand in winemaking. Rossi Ranch in Sonoma Valley is one of those special vineyards. We received this wine as a tasting sample.
Rossi Ranch was first planted in 1910 by Carlo Rossi and was under the care of the Rossi family until Carlo's son, Valentine, passed away in 1999. The vineyard fell on hard times for a period after Valentine's death before being revitalized by a new owner.
Phil Coturri began his farming career at Rossi Ranch in 1977 before going on to establish himself as a well-respected organic and biodynamic viticulturist in Sonoma. In 2012 he returned to farming Rossi Ranch and the vineyard is farmed organically. There is a special bond between the Rossi and Coturri families you should read about in this blog post written by Sam Coturri, son of Phil and Arden.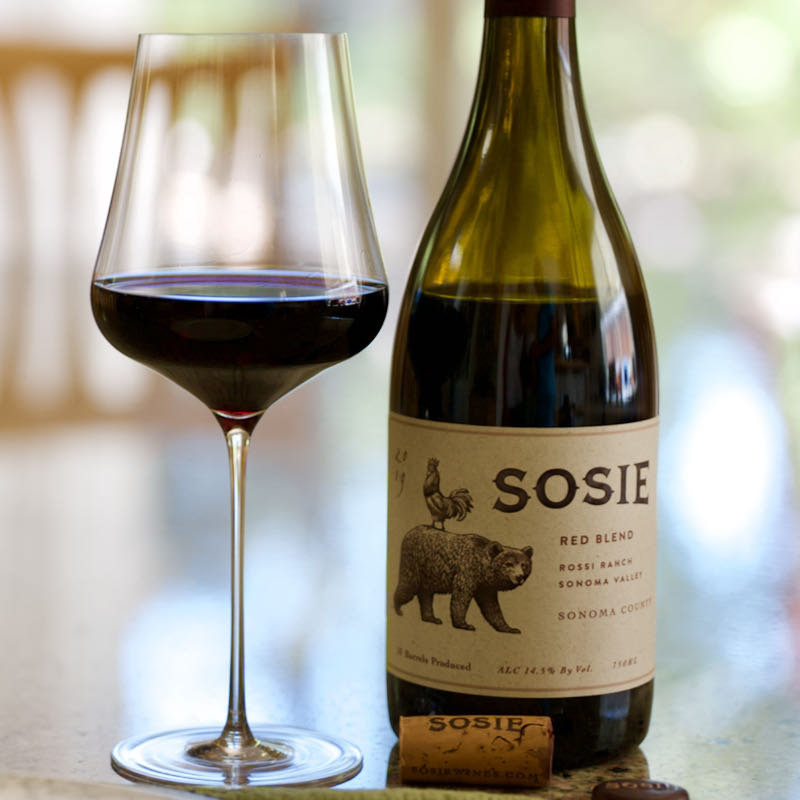 2019 Sosie Red Blend, Rossi Ranch, Sonoma Valley, Sonoma County — medium ruby with aromas of blackberries, raspberries and roses. Layered flavors of red and dark fruit, peppery spice and dusty earth are supported by gauzy tannins in a medium body. The finish is moderately long with earthy bramble. 14.5% abv. 10 barrels made. SRP $42
There is plenty of fruit flavor without being too ripe with support from integrated tannins. Give this wine some time in the glass to unwind itself. The blend is 51% Grenache, 34% Mourvèdre, 15% Syrah and the grapes were co-fermented using natural yeast in stainless steel. Aging took place in neutral oak for 15 months.
We paired this delicious blend with Braised Pork Ragu and it was a delicious pairing, even in summer. Thanks to Sosie Wines for a taste of this delightful blend and to Calhoun & Company Communications for organizing our tasting.
Cheers!